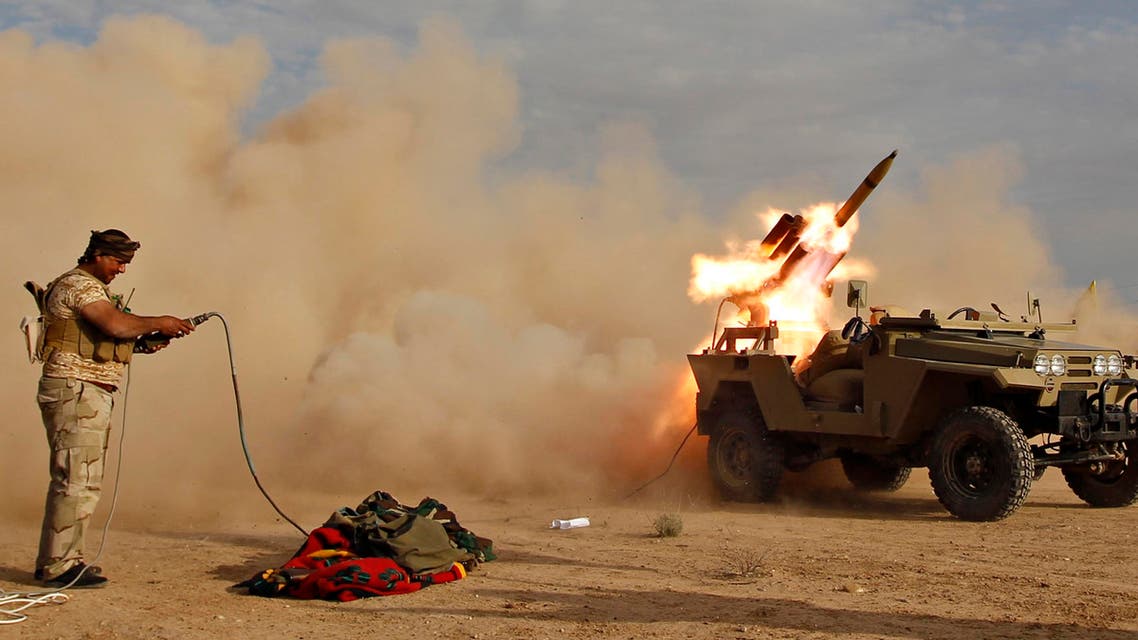 Iraqi army retakes town north of Tikrit
Iraqi army had also seized a section of the town of al-Dour and parts of the village of Albu Ajil
Iraqi security forces and Shi'ite militia seized control on Monday of Nahyat al-Alam, a town a few kilometers north of Tikrit, from the Islamic State of Iraq and Syria (ISIS).
The militia-backed Iraqi army had also seized a section of the town of al-Dour on Sunday and parts of the village of Albu Ajil south of Tikrit, the hometown of executed Sunni president Saddam Hussein.

Some Albu Ajil residents were accused by authorities and Shi'ite militia groups of taking part in the killing of soldiers from the nearby Speicher army camp when ISIS fighters overran Tikrit and northern Iraq last June.

Shi'ite militia fighters have described the advance on Albu Ajil as revenge for the Speicher killings, although militia leaders say all civilians in the Sunni Muslim region will be well treated.

The campaign to retake Tikrit is the biggest offensive so far against ISIS insurgents. If successful, it would be the first time the army and militia have recaptured a major city from the militants.

Progress in the offensive, which was launched a week ago, could also affect the timing and strategy for a wider offensive later this year to retake Mosul, the largest city under ISIS control.

A U.S.-led coalition has supported Baghdad's fight-back against ISIS with air strikes, military training and equipment. But the main support on the ground for the Tikrit operation has come from Iranian commanders and Iran-backed militias.
[With Reuters]