First round-the-world solar flight takes off
The Solar Impulse 2, piloted by Andre Borschberg of Switzerland, took off from Al-Bateen airport in Abu Dhabi
The first attempt to fly around the world in a plane using only solar power launched Monday in Abu Dhabi in a landmark journey aimed at promoting green energy, Agence France-Presse reported.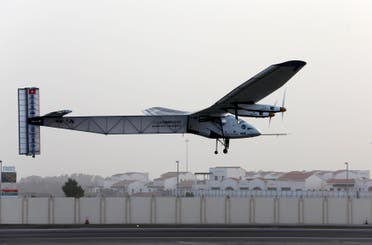 The Solar Impulse 2, piloted by Andre Borschberg of Switzerland, took off at 7:12 am (0412 GMT) from Al-Bateen airport and landed in Muscat, the capital of Oman, after nightfall, 13 hours and two minutes after taking off from Abu Dhabi.
Borscherg is sharing the pilot duties in due course with fellow Swiss, Bertrand Piccard.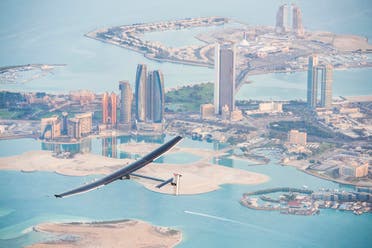 Ahead of the trip, the pilot told UK's BBC: "I am confident we have a very special aeroplane, and it will have to be to get us across the big oceans."
"We may have to fly for five days and five nights to do that, and it will be a challenge."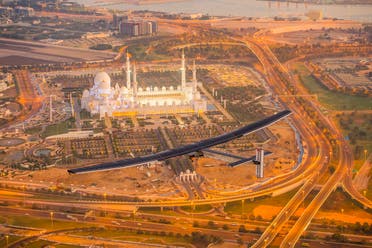 "But we have the next two months, as we fly the legs to China, to train and prepare ourselves."
During the next five months, the plane will skip from continent to continent, crossing both the Pacific and Atlantic oceans.