Ex-hostage: ISIS built 'Guantanamo' for prisoners
Javier Espinosa says detainees were submitted to mock executions by a trio of brutal guards nicknamed 'The Beatles'
Extremists belonging to the Islamic State of Iraq and Syria (ISIS) staged mock executions of Western captives held in a Syrian compound intended to be the jihadist answer to Guantanamo, former hostage Javier Espinosa revealed Sunday.
Writing in his El Mundo newspaper, the Spanish journalist who was kidnapped on Sept. 16, 2013 and freed on March 29, 2014, also detailed for the first time the execution of Russian hostage Sergei Gorbunov, who went missing in October 2013.
Espinosa said ISIS grouped as many as 23 hostages from 11 Western countries in a villa north of Aleppo, where his captors wanted to replicate the U.S. prison in Guantanamo, Cuba, used to detain enemy jihadist combatants.
Quoting information he'd been told by American journalist James Foley, who was decapitated by ISIS in 2014, Espinosa wrote: "'They had this project for a long time. The [head guard] told us at the beginning they wanted to intern Westerners in a high-security prison with cameras and lots of guards.'"
"'They told us that we would be here for a very long time, because we were the first ones they captured,'" Foley confided to Espinosa.
He said the group of 22 European, American and Latin-American journalists and humanitarian workers held in the compound were submitted to repeated mock executions by a trio of particularly brutal guards that prisoners nicknamed "The Beatles."
Other times, hostages were forced to view images from the execution of Russian engineer Gorbunov, who was assassinated by what captors told the prisoners was an exploding bullet fired to his head.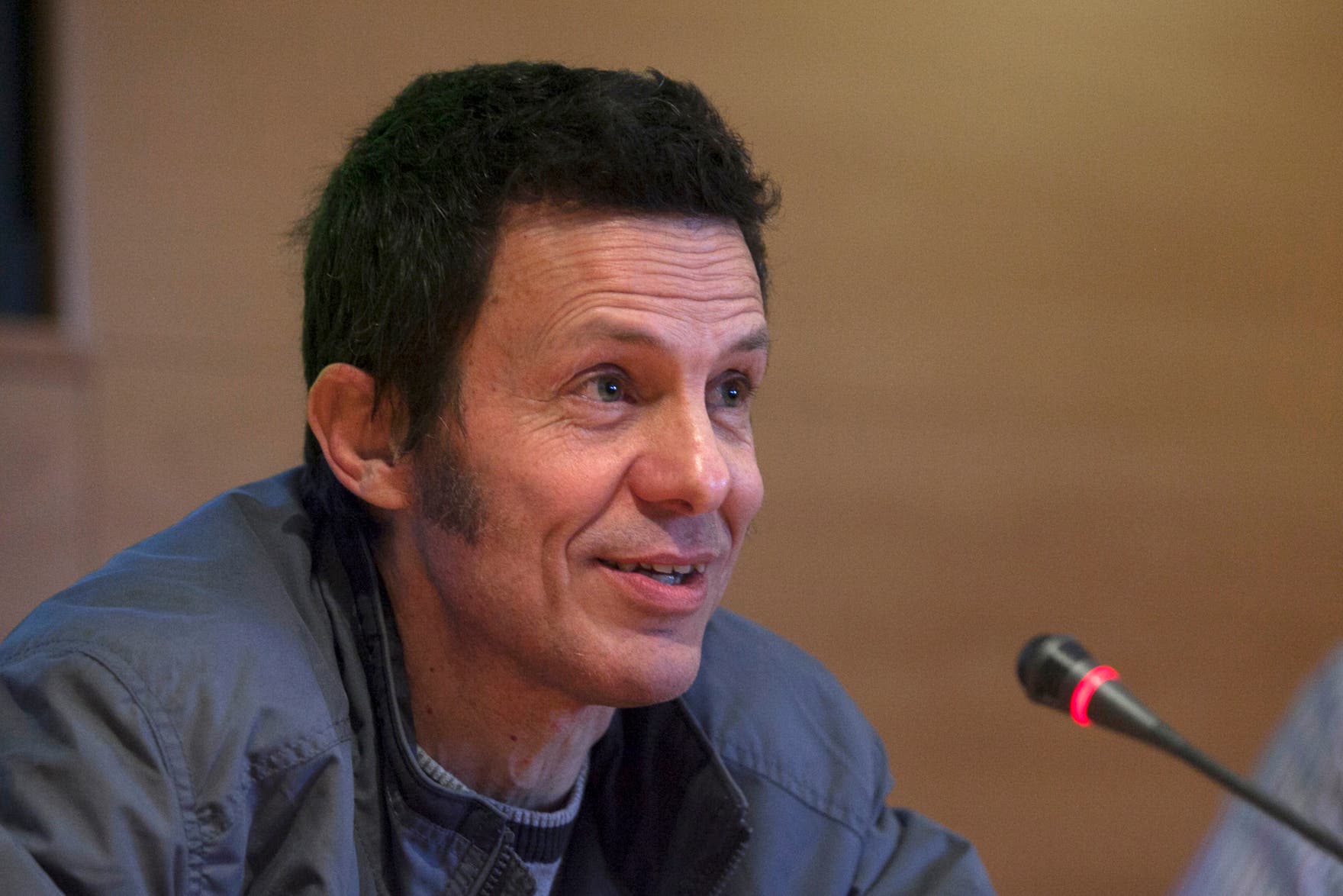 "You may wind up like him," Espinosa recalls a guard taunting him. "Or maybe we will make you unearth him and dig another grave so you can sleep with him."
Espinosa says he waited nearly a year after being freed to reveal details of his detention because ISIS captors had warned they would execute remaining hostages if he spoke about his ordeal "before everything has been finished."
Espinosa wrote that time has now come, with 15 of his group of 23 prisoners having been released, six executed, and American humanitarian worker Kayla Mueller killed in a U.S. bombing of ISIS positions last month.
The fate of another fellow detainee, British photographer John Cantlie, is unknown after a recently released ISIS video showed him still alive.