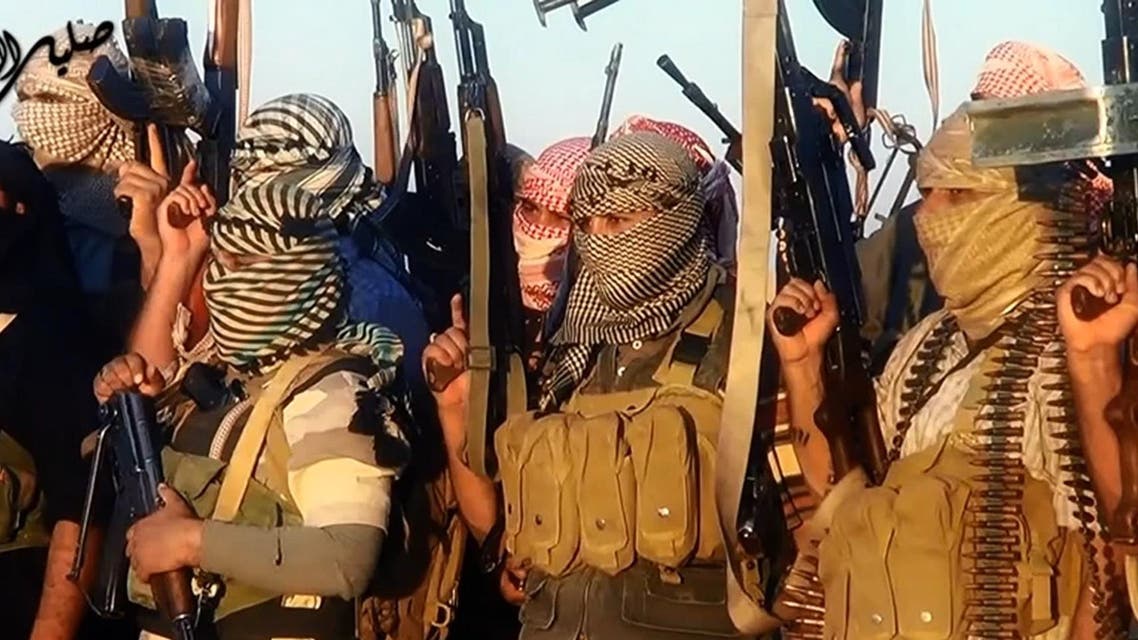 ISIS beheads 'recruiters' for pro-Baghdad militia
Text accompanying the photographs said the beheadings were carried out in Salaheddin province
The Islamic State of Iraq and Syria (ISIS) posted pictures Tuesday of the beheadings of four men it said were recruiters for pro-government militia fighting its militants in northern Iraq.

The images show four men dressed in black kneeling in an empty street with knife-wielding militants standing behind them, after which they are pictured being beheaded.

Text accompanying the photographs said the beheadings were carried out in Salaheddin province, where Iraqi troops backed by militia are fighting to retake the provincial capital Tikrit from ISIS.

The exact location where the photos were taken was unclear, and their authenticity could not be independently confirmed.

ISIS spearheaded a sweeping offensive that overran large areas north and west of Baghdad last year.

It has carried out numerous atrocities in areas it controls ranging from public beheadings to enslavement and rape.