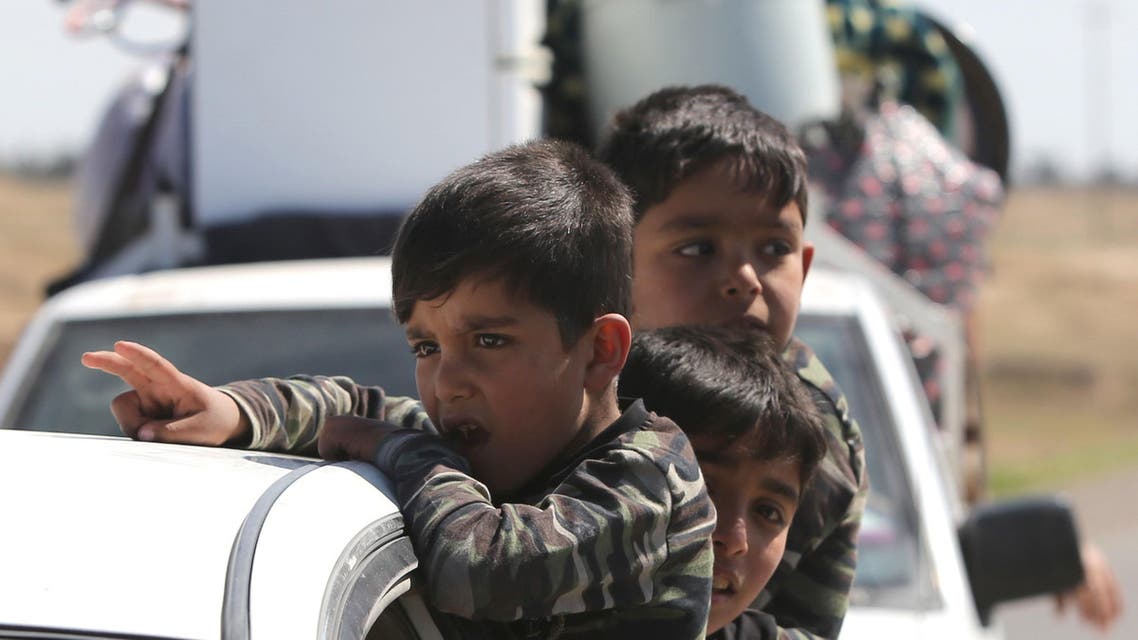 Iraqi Sunnis accuse Shiite paramilitaries of burning homes outside Tikrit
Iraqi security forces backed by Shiite paramilitary groups have paused their push to drive ISIS out of the city of Tikrit
Two Iraqi local officials and a police officer accused Shiite paramilitary forces on Saturday of burning and looting homes in the town of al-Dour after capturing the area during a military campaign to oust the Islamic State of Iraq and Syria (ISIS) fighters.
A spokesman for the armed faction, Kataib Hezbollah, denied the allegations, while a security commander in the area also said there had been no incident in al-Dour.
Salahuddin Provincial Council member Sahar Mawlood, parliament member Dhia al-Douri and a local policeman said that Kataib Hezbollah fighters, who have been battling ISIS, had looted, blown up or set fire to houses in the town.
"More than 150 houses were burned. Today witnessed the largest targeting of houses, more than the previous days," Mawlood said.
Iraqi security forces backed by Shi'ite paramilitary groups have paused their push to drive ISIS out of the city of Tikrit, which it seized last June in a lightning advance across central Iraq, although they have captured al-Dour and nearby communities.
The Shi'ite paramilitary forces have been hailed as heroes by fellow Shi'ites, but accused by the Sunni minority of punishing Sunnis with extrajudicial killings and by driving ordinary people from their homes for failing to resist ISIS.
They strongly deny the allegations. Kataib Hezbollah's military spokesman Jaffar al-Husseini called the al-Dour accusations a smear campaign, saying: "There aren't any attempts to destroy or burn houses in al-Dour."
He said the group that controls al-Dour had been defusing booby trap bombs rigged up in houses by ISIS, and that security commanders and officials from Salahuddin province had witnessed the operations.
A national police commander, speaking on condition of anonymity, told Reuters he had not seen anything unusual in the town on Saturday.
The operation to retake Tikrit was halted last weekend, as the Iraqi government said it wanted to make sure all civilians had been evacuated, and to protect soldiers and volunteer fighters who were facing stiff resistance.