Saudi defense minister inspects military units in southern region
Prince Mohammed bin Salman has ordered the building of a new naval base in Jizan
Saudi Defense Minister Prince Mohammed bin Salman bin Abdulaziz visited on Sunday the Saudi forces stationed in the country's southern region, the Saudi Press Agency (SPA) reported.
"Upon arrival, the Minister of Defense boarded a helicopter heading to Al Khubah, where he inspected Advanced Operations Center and discussed the tasks of the center, the executed periodic military plans and tactics and the importance of boosting them in a manner compatible with the region," the SPA said.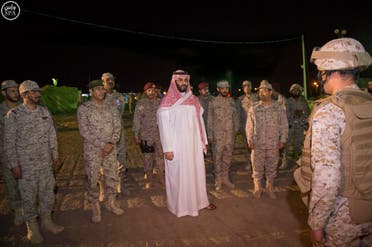 The defense minister, who is also chief of the Royal Court and special adviser to King Salman, inspected the site of the tactical force which includes forces of rapid intervention of the 18th Brigade in the area, a station for wireless reconnaissance and electronic support and the Luna drone system.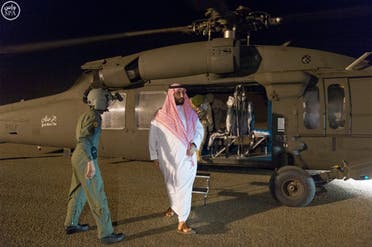 Prince Mohammed bin Salman later visited to a military headquarter held talks with officials on the "main challenges" there, the SPA reported.
Prince Mohammed bin Salman ordered the "immediate" building of a naval base in Jizan and the rapid completion of the construction of additional military camps in Jazan and Najran, the state news agency added.\