Saudi defense minister, interior minister supervise 'Decisive Storm'
Prince Salman had warned Ahmed Ali Abdullah Saleh, the son of Yemen's former President Ali Abdullah Saleh, against advancing toward Aden
Saudi Defense Minister Prince Mohammed bin Salman is leading the "Operation: Decisive Storm" air campaign, launched against Houthi militants in Yemen, alongside Deputy Crown Prince and interior minister Prince Mohammad bin Nayef who is observing the operation.
The air campaign is fighting against the Houthi coup in Yemen and in support of legitimate President Abd-Rabbu Mansour Hadi.
Prince Salman had warned Ahmed Ali Abdullah Saleh, the son of Yemen's former President Ali Abdullah Saleh, against advancing toward Aden.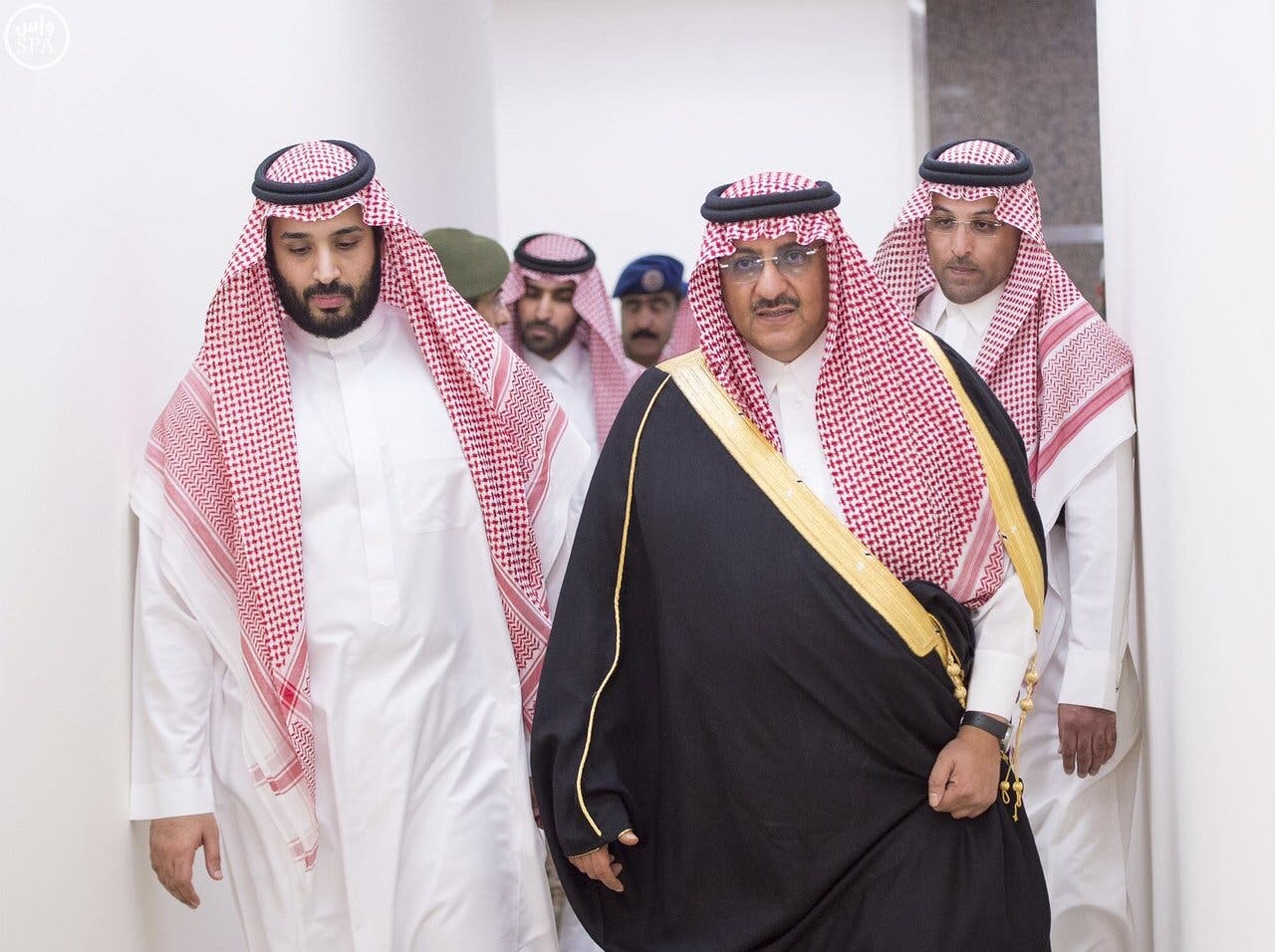 The Houthis have joined force with the loyalists of former President Saleh in their offensive to take control of Yemen, leading King Salman bin Abdulaziz of Saudi Arabia to order the beginning of the sweeping military operation.
As the operation continues, a coalition of all GCC countries, barring Oman, is taking part in the campaign, including Sudan, Egypt, Morocco, Jordan and Pakistan.
Saudi Arabia has deployed 100 fighter jets, 150,000 soldiers and other navy units.
Read also: Saudi warplanes bomb Houthi positions in Yemen
Read also: Yemeni forces retake Aden airport
Read also: UAE, Kuwait, Bahrain, Qatar, Jordan deploy warplanes against Houthis
Read also: Ambassador al-Jubeir: 'Having Yemen fail cannot be an option'
Read also: Reports: top Houhti military commanders killed in Saudi airstrikes