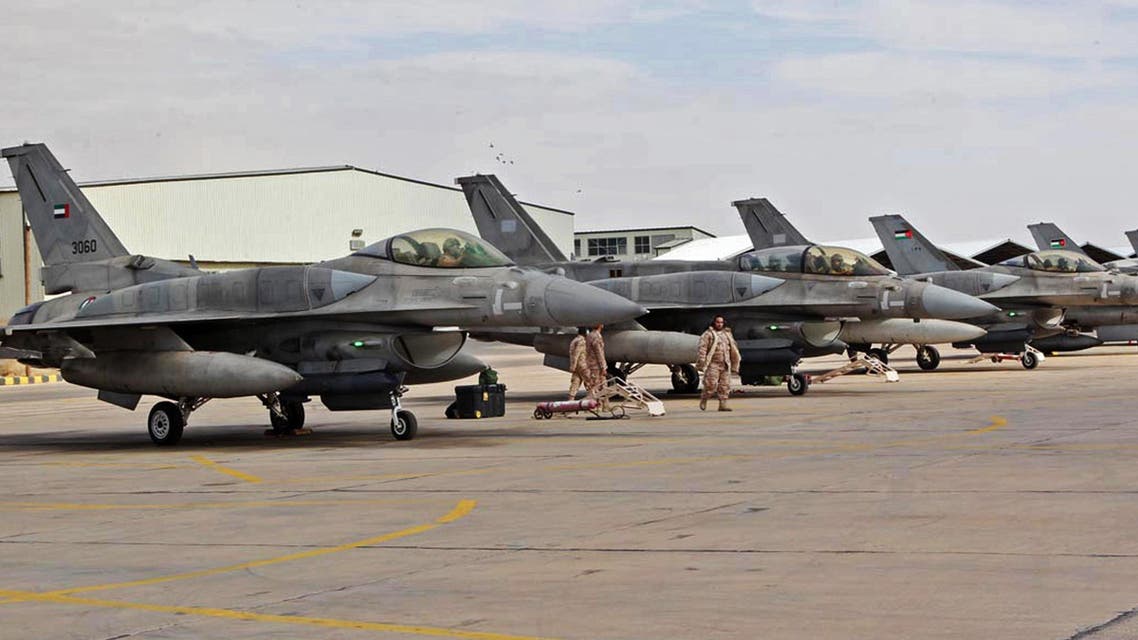 UAE fighter jets launch airstrikes on Houthi rebels
The UAE has deployed 30 fighter jets for the Saudi-led military operation against the Houthis
The UAE's fighter jets conducted a series of sorties over targets held by Houthi rebels on Thursday in Yemen as a Saudi-led military operation entered its second day, Al Arabiya News Channel reported.
The UAE is part of a 10-state coalition currently involved in Operation 'Decisive Storm,' following calls for intervention from Yemeni President Abdrabbuh Mansour Hadi.
The UAE has deployed 30 fighter jets, Bahrain 15, Kuwait 15, Qatar 10 and Jordan 6 warplanes, according to the news channel. Oman is the only GCC country not to take part in the military campaign. .
Al Arabiya said Egypt, Pakistan and Sudan have also expressed readiness to contribute ground troops against the Houthis.
Saudi and UAE warplanes targeted Houthi positions in both south and north of the country, with a focus on Houthi forces attempting to deploy along the Yemen-Saudi border, the state-run Saudi Press Agency reported spokesman of the Saudi-led coalition forces Brigadier General Ahmed Asiri as saying.
Alliance forces also targeted all air defense armaments, including surface-to-air missiles systems, anti-aircraft artillery and ballistic missiles platforms, the spokesman - who was speaking at an airbase in the Saudi capital Riyadh - added.
Additionally, coalition fighter jets on Friday targeted the Houthi-controlled al-Anad airbase outside of the southern port city of Aden, the last main stronghold of Yemeni President Abdrabbu Mansour Hadi's government.