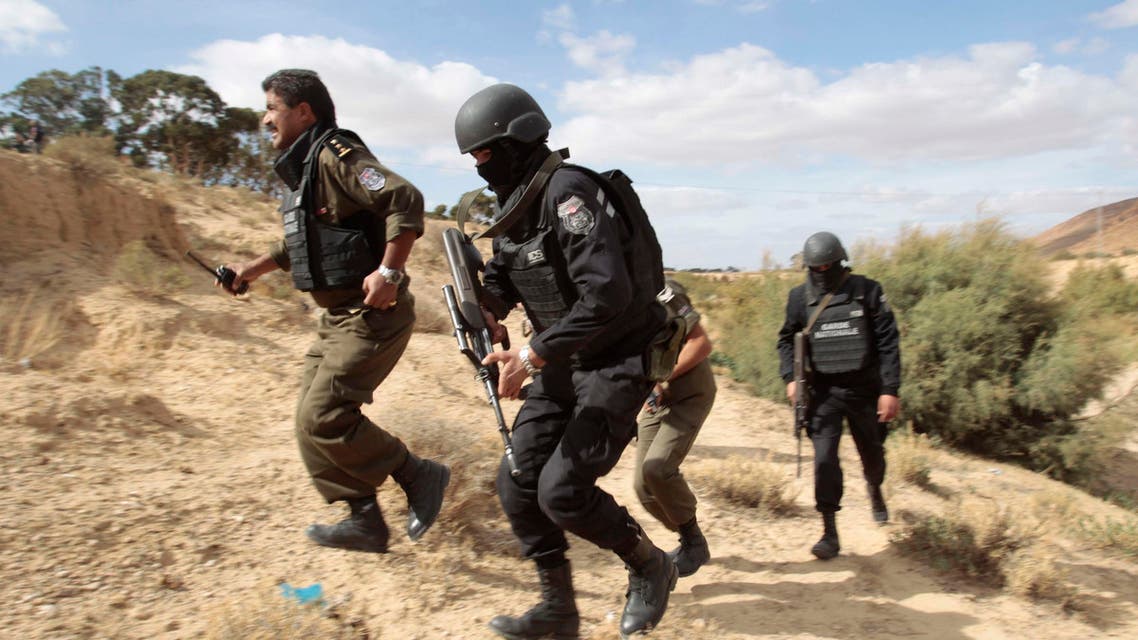 Tunisian forces kill nine from militant group behind Bardo Museum attack
The men allegedly belonged to the Okba Ibn Nafaa Brigade, which authorities have claimed was behind the March 18 attack on the Bardo Museum
Tunisian forces have killed nine men belonging to the country's main jihadist group, which was accused of organising the attack on its national museum, the interior ministry said Sunday.

"Nine terrorists were killed last night (Saturday) in the mountainous area of Sidi Aich" in west-central Tunisia, ministry spokesman Mohamed Ali Aroui told AFP.

The men allegedly belonged to the Okba Ibn Nafaa Brigade, which authorities have claimed was behind the March 18 attack on the Bardo Museum that left a Tunisian policeman and 21 foreign tourists dead.

Thousands of Tunisians are expected to take to the streets later Sunday for a march against extremism ending at the museum, where a stone tablet will be dedicated to the memory of the victims.

Several world leaders, including the presidents of France and Poland, are to take part.

The interior ministry on Thursday accused Okba Ibn Nafaa of organising the massacre, which was claimed by the Islamic State group in its first alleged attack on Tunisian soil.

Aroui said top jihadists were among those killed in Saturday's operation, which took place in a region about 50 kilometres (30 miles) east of the Algerian border, further south than Tunisian jihadist groups usually operate.

"We are very pleased... the nine were among the most dangerous terrorists in Tunisia," he said.

Tunisian radio reported that one of the leaders of the group, Lokmane Abou Sakhr -- an Algerian who was singled out as the organiser of the museum attack -- was among the dead but Aroui said it was too soon to say.

"We cannot confirm that, DNA tests must be carried out," he said.

Authorities say Okba Ibn Nafaa has been behind a series of attacks on security forces that have left some 60 dead since late 2012.