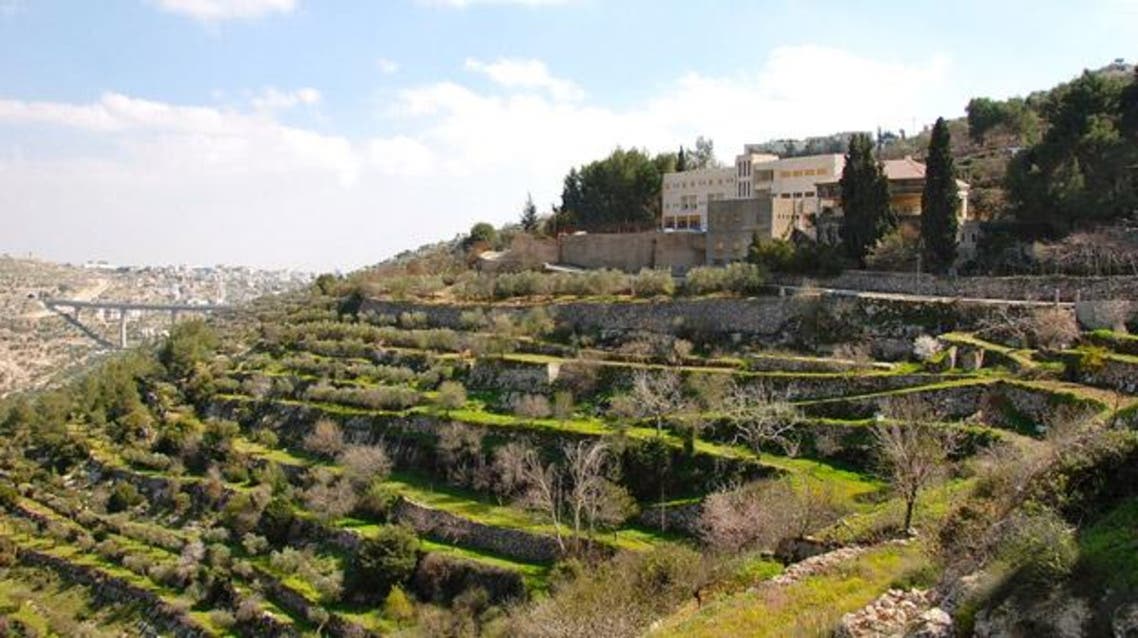 Israeli court stops West Bank barrier from splitting monastery
After a nine-year legal battle, the court overruled a plan that would have divided the Cremisan monastery
Israel's High Court issued an order Thursday preventing a Roman Catholic monastery, convent and adjacent vineyards from being divided by the government's West Bank separation barrier.

After a nine-year legal battle, the court overruled a plan that would have divided the Cremisan monastery, near Bethlehem, from the neighboring convent.

It would have also separated Palestinians in the nearby Christian village of Beit Jala from their olive groves.

It rejected a route chosen by the defense ministry, calling for one that causes less upheaval to local people, the Salesian monks and nuns and their vineyards.

"The respondents should reexamine, as swiftly as possible, various alternatives to the route of the separation fence," the court ruling said.

The Cremisan Valley lies between the sprawling settlement of Gilo in occupied east Jerusalem, and the smaller West Bank settlement of Har Gilo, a few kilometers to the southwest.

Israel began building the barrier of walls and fences inside the occupied West Bank in 2002 at the height of the second Palestinian intifada (uprising), saying it was crucial for security.

The Palestinians see it as a land grab aimed at stealing part of their future state.

"In practical terms, the decision means that the separation wall will not be built as planned for by the Israeli army," said the Society of St Yves, speaking for the Salesian convent.

"The planned route was designed to confiscate a huge share of the privately owned lands of the people of Beit Jala in Cremisan as well as Vatican church land," it said.

It added that the military will have to issue a new order for any future plans to build the wall in the area, and that the local population can submit a new appeal.

During a visit last year to Bethlehem, the birthplace of Jesus, Pope Francis prayed at a section of the barrier not far from Cremisan, his brow pressed against the graffiti-covered wall.

It is the second blow this year to the barrier, which has come to symbolize the Israeli-Palestinian conflict.

In January, the High Court announced that the defense ministry had dropped a plan to run the barrier through the Palestinian village of Battir, known for its ancient Roman irrigation system and agricultural terraces that are still cultivated today.

It was granted UNESCO endangered World Heritage status last June.

U.N. figures show that Israel has already built around two-thirds of the barrier. The network of towering concrete walls, barbed-wire fences, trenches and closed military roads will extend 712 kilometers when completed, separating the Occupied West Bank from Israel.