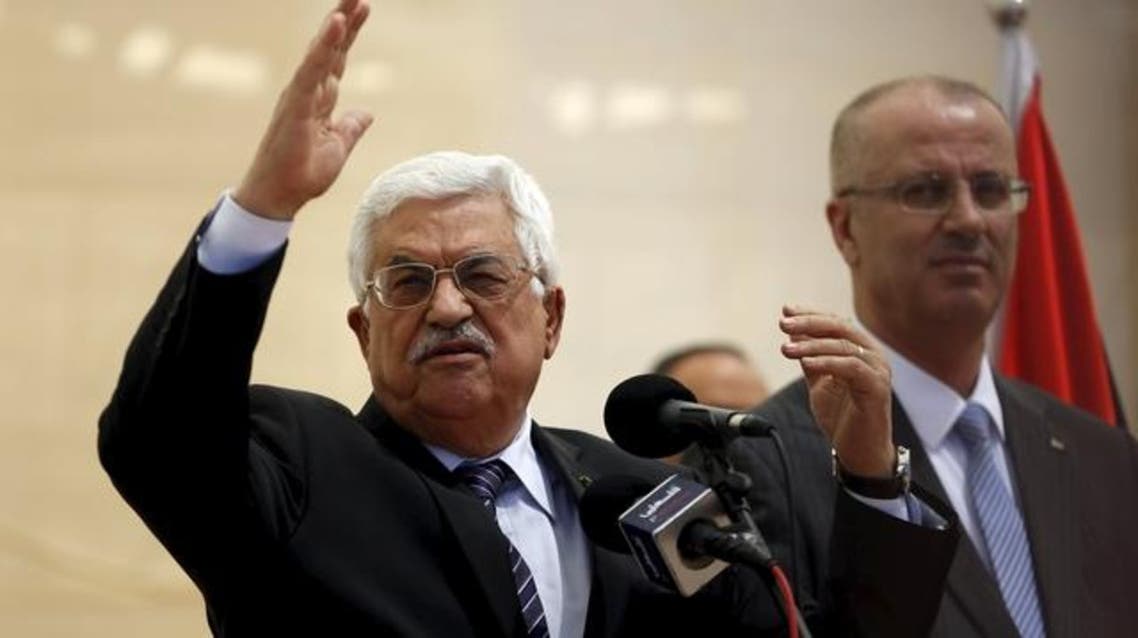 Abbas rejects Israel tax transfer, threatens to turn to ICC
Under existing agreements, Israel collects taxes and customs on behalf of the Palestinians
Palestinian President Mahmoud Abbas said Sunday he rejected Israel's offer of a partial transfer of tax revenues it collects for the Palestinians, following a three-month freeze.
The Palestinian leader also threatened to turn to the International Criminal Court over Israel's refusal to fully release hundreds of millions of dollars in tax monies owed to the Palestinian Authority.

"They said they were going to send the money and in the end they did, but a third of it was deducted - why?" he asked during a speech in the West Bank city of Ramallah.

"Now we have a new file to take to the ICC, first there was the (summer) war in Gaza, then there was the settlements and now the Palestinian leadership is considering presenting this issue to the court in due time."

Abbas said Israel wants to keep a large part of the frozen tax funds to settle debts incurred by his Palestinian Authority, including for unpaid utility bills.

"They (the Israelis) said they are going to send us our tax money," Abbas said Sunday. "But when they sent it, they deducted one third ... We said 'no' and sent the money back, saying either we resort to arbitration or court."

Israeli officials were not immediately available for comment.

Under existing agreements, Israel collects taxes and customs on behalf of the Palestinians and then transfers the sums to the Palestinian Authority, Abbas' self-rule government. The tax transfers account for 70 percent of the Palestinian Authority's revenue.

Israel froze the tax transfers in January, after the Palestinians applied to join the International Criminal Court, a step that could pave the way for possible war crimes charges against Israel and Abbas' Palestinian rival, Hamas. Israeli Prime Minister Benjamin Netanyahu announced after his re-election last month that the transfers would resume.

Palestinian officials said Israel owes the Palestinian Authority 1.8 billion shekels ($450 million) in frozen funds, but that Israel demanded to keep hundreds of millions of shekels for debt repayment.