U.N. praises Saudi for humanitarian efforts in Yemen
Nigam thanked Prince Mohammad for the quick response and help of the Kingdom to evacuate U.N. staff from Yemen
Saudi Defense Minister Prince Mohammad bin Salman received Monday a letter from the U.N. praising his country's humanitarian efforts in Yemen, Al Arabiya news channel reported.
The letter of praise was given to Prince Mohammad during a meeting with U.N. Resident Coordinator at the Kingdom Ashok Nigam.
During the meeting, Nigam thanked Prince Mohammad for the quick response and help of the Kingdom to evacuate U.N. staff from Yemen.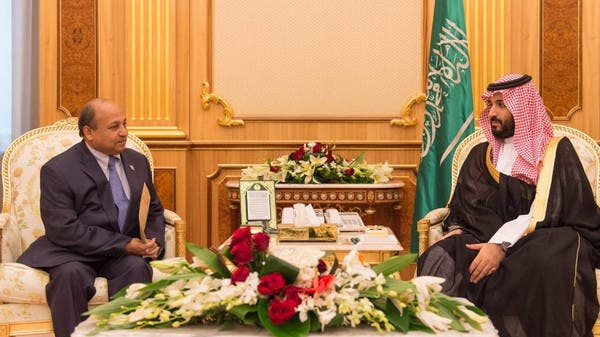 Nigam said that the evacuation of the U.N. staff helped save more than 100 international employees.
The U.N. official also said that the opening of Yemeni airspace to U.N. missions has helped the move.
Last week, dozens of foreign diplomats and United Nations workers were evacuated from Yemen by the Saudi Arabian navy.
Around 100 U.N. employees and those working for international oil companies and NGOs have left the Middle East for Ethiopia and Djibouti, according to Reuters news agency.