Deadly attacks in north Syria as ISIS seeks expansion
Two car bombs and heavy clashes rocked Marea leaving at least 15 people dead
Two car bombs and heavy clashes rocked a strategic city in northern Syria on Tuesday night as militants from the Islamic State of Iraq and Syria (ISIS) sought to expand their reach, a monitor said, according to Agence France-Presse.

"There were two car bombs on positions in and near Marea, which is controlled by Islamist militants and (Al-Qaeda affiliate) Al-Nusra Front," Rami Abdel Rahman, head of the Britain-based Observatory, said.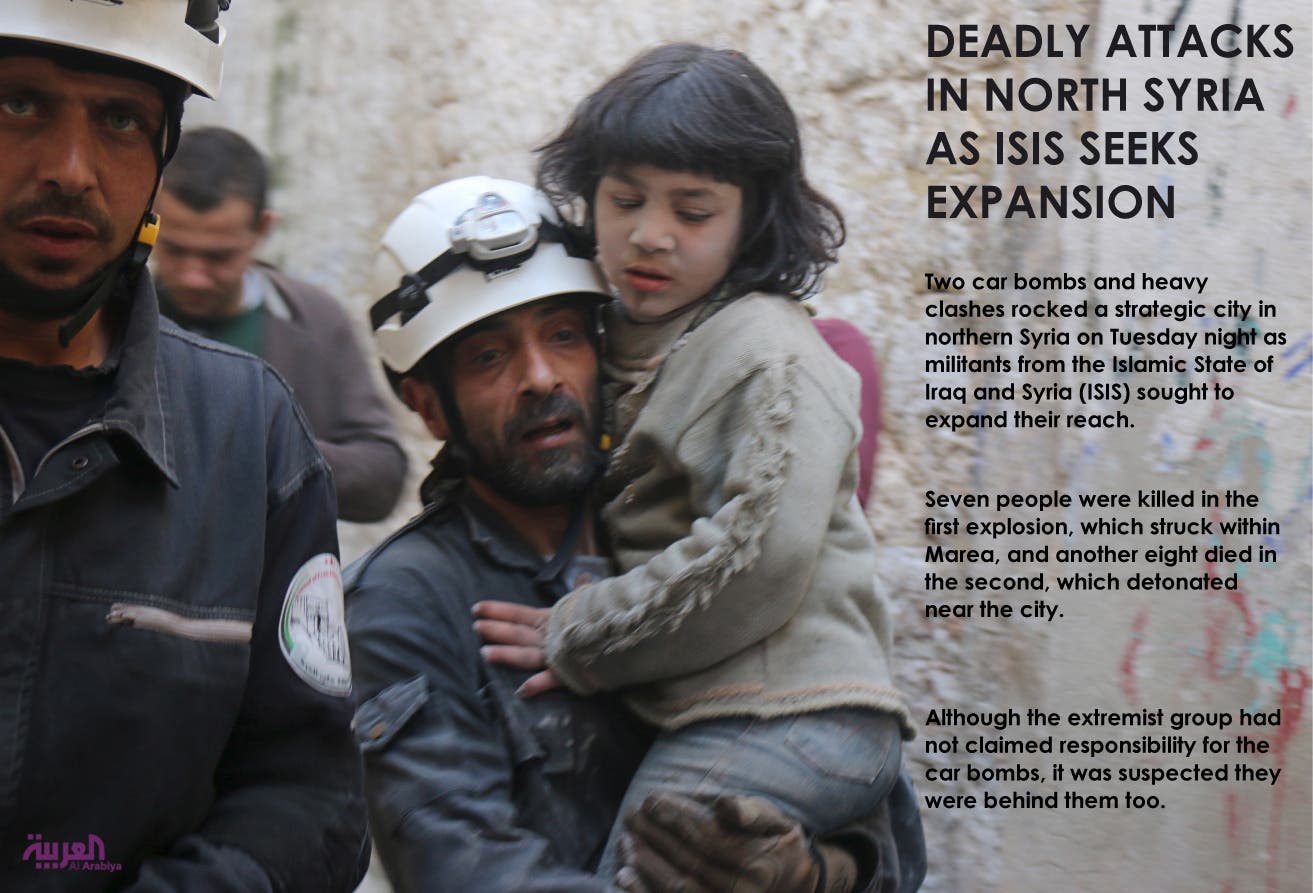 The Syrian Observatory for Human Rights said the militants attacked the city of Marea, which lies along a key rebel supply route in Aleppo province leading north to the Turkish border.

Seven people were killed in the first explosion, which struck within Marea, and another eight died in the second, which detonated near the city, Abdel Rahman said.

He said ISIS fighters then clashed with Islamist groups, as well as their rival Al-Nusra Front, in Marea in a bid to "expand their reach" and edge closer towards the provincial capital of Aleppo.

Abdel Rahman had no immediate information on casualties from the fighting.

Although the extremist group had not claimed responsibility for the car bombs, it was suspected they were behind them too, Abdel Rahman told AFP.

Marea lies 40 kilometres (25 miles) north of Aleppo city, Syria's former commercial hub but is now a city in ruins.

The country's conflict began in 2011 with peaceful protests but deteriorated into a complex civil war increasingly dominated by militant forces.
[With AFP]