Bahraini King Hamad receives Saudi defense minister
During the visit, the men discussed the relations between their countries as well as the latest developments in the region
Bahrain's King Hamad bin Isa al-Khalifa received Monday Saudi Defense Minister Prince Mohammad bin Salman, the Saudi Press Agency reported.

Upon arrival, Prince Mohammed and his delegation were greeted by the Bahraini King as well as Prince Salman bin Hamad al-Khalifa, the crown prince of the Kingdom of Bahrain.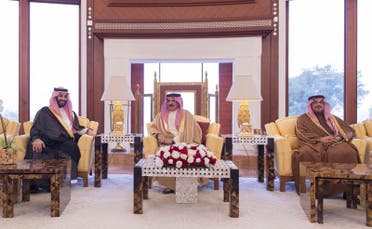 During the visit, the men discussed the relations between their countries as well as the latest developments in the region.

They also spoke about the Saudi-led campaign in Yemen and the role of Bahrain in the Decisive Storm Operation.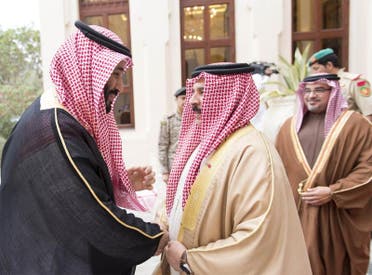 The Bahraini king held a banquet in honor of Prince Mohammad and sent his greetings to Saudi King Salman bin Abdulaziz.

For his part, Prince Mohammad thanked the king for the hospitality and conveyed the greetings of Saudi King Salman.