Top Saddam aide Izzat al-Douri reportedly killed
Photos released exclusively by Al Arabiya News Channel purportedly show the slain body of the top aide to the former Iraqi dictator
Izzat al-Douri, a member of the Islamic State of Iraq and Syria (ISIS) and a key aide of former Iraqi President Saddam Hussein has reportedly been killed in a wide-scale military operation in Iraq, an Iraqi official told Al Arabiya News Channel on Friday
However, a statement from Iraq's dissolved Baath party, of which Douri was the de-facto leader, denied the report of his demise.
The governer of Iraq's Salahaddin province Raed al-Jabbouri said that Douri was a "mastermind of Islamic State in Iraq," and that his killing is a blow to the group.
"The security forces were able to kill the former Vice President and one of al-Baath Party commanders, Izzat al-Douri, during an operation near Aalas oil fields in Tikrit," said Jabbouri.
DNA tests would further confirm his identity, the governor added.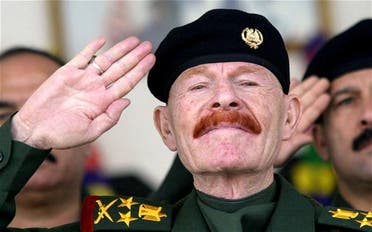 The 72-year-old Douri had served as the vice chairman of Saddam Hussein's top governing body, the Revolutionary Command Council. As Saddam's deputy, he allowed his daughter to marry Saddam's eldest son and princeling Uday Hussein - a union that later ended in divorce. Then, he became a fugitive after the U.S.-led invasion in 2003, and was believed to be mastermind of the insurgency against the current Shiite-led government.
Last year in July, shortly after ISIS miliants seized Iraq's second largest city Mosul in a lightning offensive, Douri released an audio recording urging all Iraqis to join efforts to "liberate" the country and praised the radical militants.
Douri's notoriety was such that in a deck of cards issued to U.S. army personnel during the 2003 Iraqi invasion, he held the position as the "king of clubs."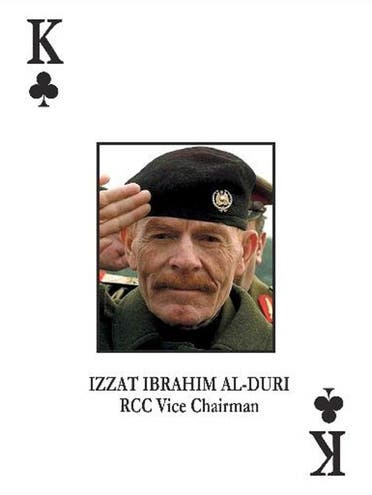 Douri was widely known as the most high-profile official of Saddam's Baath party to successfully evade capture after the invasion, and had a large bounty on his head for years.
Ghassan Attiyah, an Iraqi political expert and the head of the UK-based Iraqi Foundation for Development and Democracy told Al Arabiya News that Douri's "death is no doubt a significant achievement for Baghdad. He represented one of the main figures of the Saddam regime."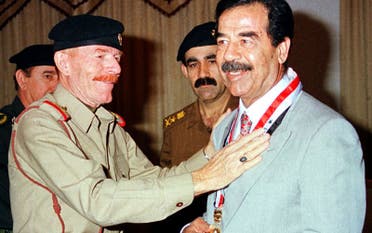 As well as appearing to represent Saddam's now officially dissolved Baath party, the fugitive Douri reportedly headed two Iraqi rebel group based on his longstanding positions of leadership in the Naqshbandi branch of Sufi Islam in Iraq.
"In a way, his demise could be an opportunity for the Baathists to reorganize themselves and elect a new leadership which is more accommodating and more willing to adopt a more moderate line," said Attiyah.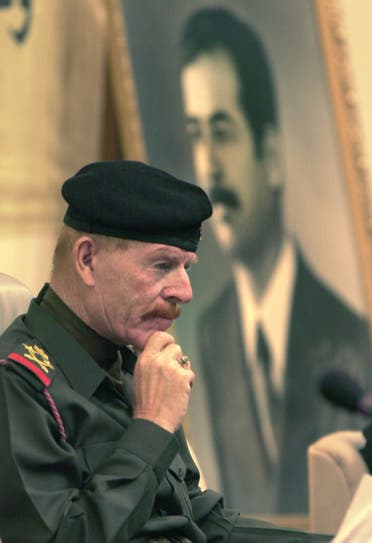 While the Iraqi government claimed that Douri was a mastermind for ISIS, the former Baathist's relationship with the radical group remains an "enigma," Attiyah said, suggesting that the Douri-allied movements and ISIS maintained a shaky alliance against Baghdad.
Despite suggestions of an alliance with the radical Sunni militants, who swept through much of northwestern Iraq and continue fighting Iraqi security forces, Baathists last summer "declared war" against the group.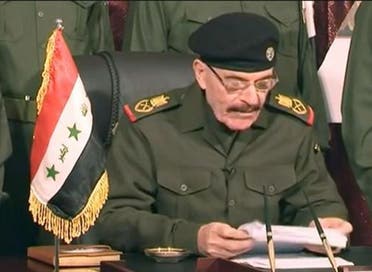 "ISIS is a terrorist organization that carries the project of destroying the popular revolution sweeping Iraq, and we will stand against it with all our power," the banned party said in a statement.
"His relationship in a way [with ISIS] was not promising. But only recently did they start to distinguish themselves from Daesh. On the other hand, they believed in the idea that 'the enemy of my enemy is my friend,'" said Attiyah, using a pejorative Arabic term for ISIS.