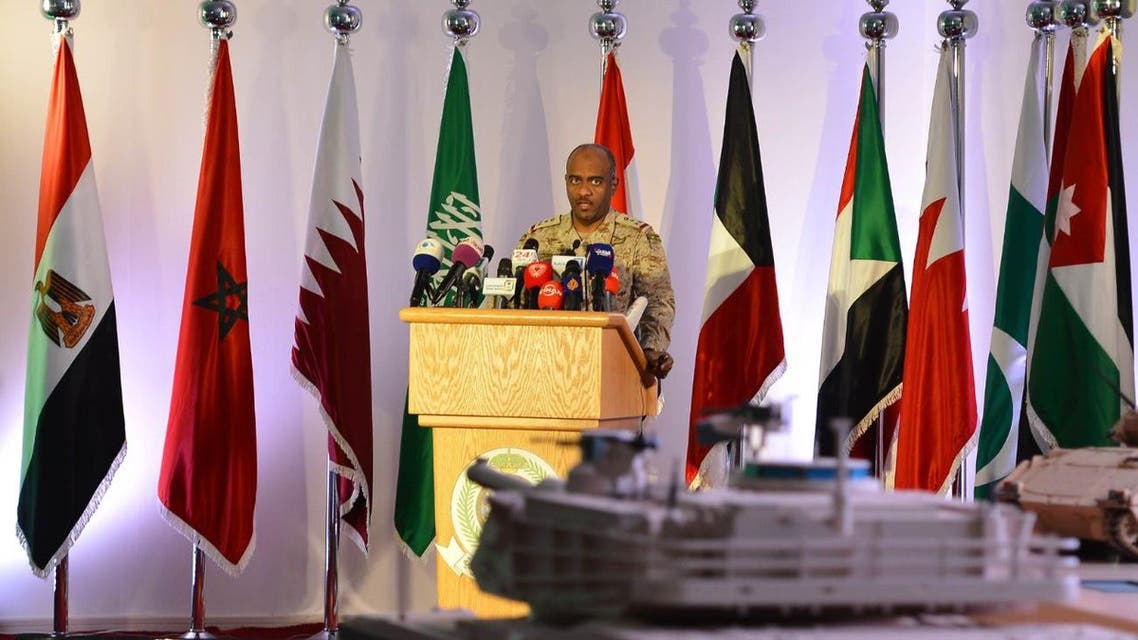 Saudi-led coalition launches 100 air sorties in 24 hours
Brig. Gen. Ahmed Asiri said the air operations targeted "specified" Houthi positions
The Saudi-led coalition launched more than 100 air sorties during the past 24 hours against "specified" Houthi targets, coalition spokesman Brig. Gen. Ahmed Asiri said on Friday.

Asiri said the air operations "are specified and selected to paralyze the Houthi movements and their supporters," according to statements carried by the state-run Saudi Press Agency.

He also said "the Houthi militias are carrying out implemented sabotage operations harming citizens and public institutions."

The spokesman made the remarks during his daily press briefing in the Saudi capital Riyadh.

He added that security operations are ongoing in Yemen's Houthi stronghold city of Saada, to ensure the safety of the kingdom's southern borders.

"There are movements of the Houthi militias on the southern borders. The air strikes are targeted their sites and gatherings in addition to ammunition stores and fuel sites in order to prevent any action that could threaten the southern borders," he said.

Saudi-led airstrikes also struck a checkpoint affiliated with Houthis in the coastal town of Zinjibar in south-central Yemen.

"There was a coordination with the Yemeni People's Committees yesterday in Zanzibar for implementing operations against the Houthi groups and their supporters. Due to the results of this operation, the People's Committees and tribal elements supporting the legitimacy made a great success on the ground," Asiri added.

Operations also were ongoing in the Yemeni city of Taiz to back "brigades supporting the legitimacy against any existence of the Houthi militias," he noted.