UK archbishop on Egypt 'visit of condolence'
Archbishop of Canterbury mourns 21 Egyptian Coptic Christians murdered by ISIS militants in Libya last February
Britain's Archbishop of Canterbury Justin Welby headed to Egypt on Saturday for a "visit of condolence" following the murders of 21 Egyptian Coptic Christians in Libya last February.
The kidnapped migrant workers were seen allegedly beheaded by ISIS in a propaganda video released by the militants.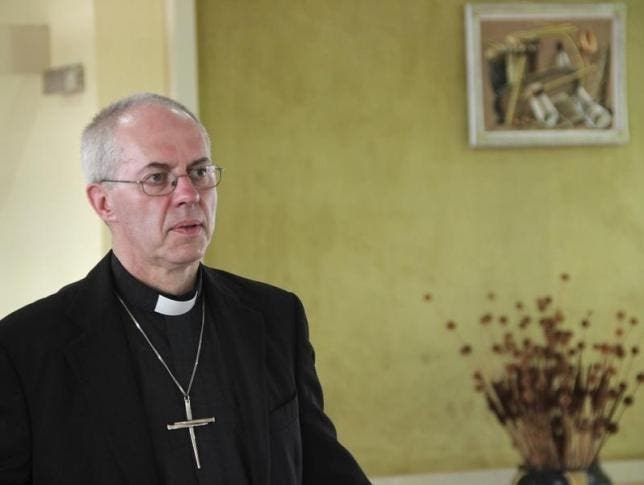 ISIS had claimed that the men had been captured to avenge what they say is the kidnapping of Muslim women by the Egyptian Coptic Church.
"The archbishop will be meeting religious and political leaders leaders on his visit, including the Coptic Christian Pope and the Grand Imam," according to the BBC, adding that Welby is also expecting to meet Egypt's president Abdul Fattah al-Sisi.
Earlier this month, the archbishop spoke on the persecution of Christians in the Middle East and Africa during his Easter message, saying those living in peaceful societies should "stand as witness" to what was happening to Christians in other parts of the world.