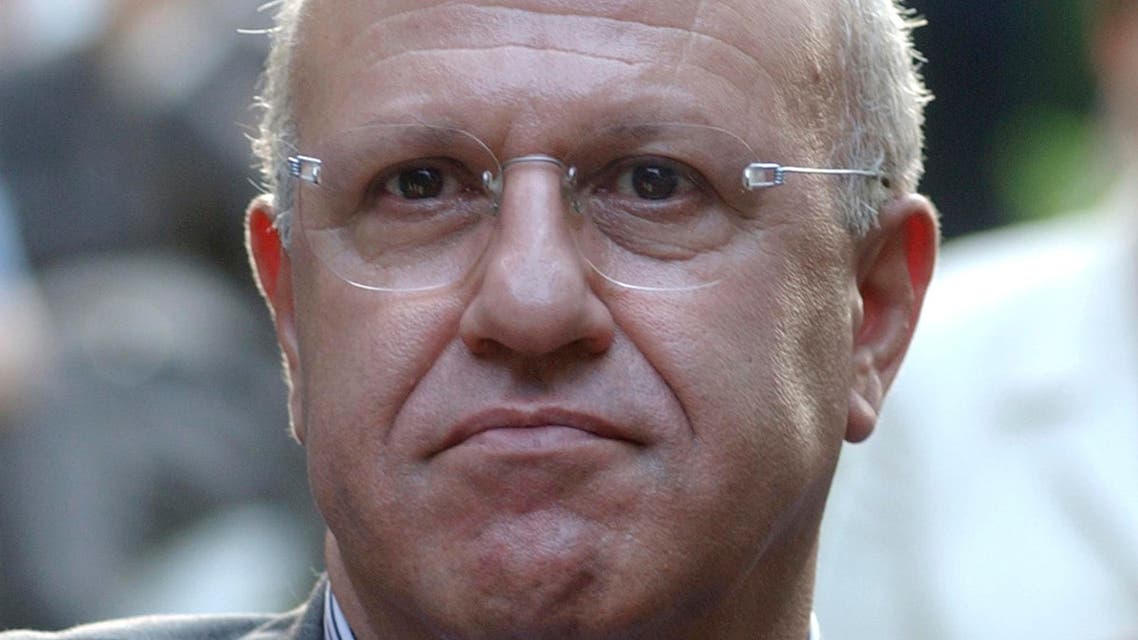 Lebanese ex-minister admits to transporting explosives
Former minister admits to aiding in the transport of explosives used in attacks in Lebanon.
Lebanese former minister Michel Samaha on Monday admitted in court that he had transported explosives from Syria for use in attacks in Lebanon, an AFP correspondent said.

But the former information minister said he had been the victim of entrapment because he was not aware that his co-conspirator was a Lebanese security services informer.

Samaha, who was also once an adviser to Syria's President Bashar al-Assad, made the surprise admission during the first session of his long-delayed trial before a military tribunal.

"I received from the Syrians $170,000 inside a bag... and put it in the boot of my car with the explosives," he said.

He said he drove the money and explosives to Beirut in August 2012 and handed them over to a man named Milad Kfouri, who he was unaware was working with Lebanese intelligence.

"I fell into the trap laid by Milad Kfouri, who was tied to the intelligence services," Samaha said.

"True, I made a mistake, but I wanted to avoid sectarian strife."

Samaha's lawyer Rana Azoury confirmed that the former minister had acknowledged transporting the explosives under pressure from Kfouri.

"Samaha explained that he fell into a trap laid by the Lebanese intelligence services through an intermediary... Milad Kfouri," she said.

Azoury said Samaha explained he had been "harassed" for four months by Kfouri to transport the explosives to be used in blasts on the Lebanese border.

The explosions were intended to force the closure of the border and stop the passage of Lebanese fighters who wanted to join rebels fighting against the Syrian regime, he said.

"Under Lebanese law, if you acted because of the encouragement of an agent provocateur, that is exculpatory and a legitimate self-defense," Azoury said in explaining Samaha's testimony.

Samaha has been under arrest since August 2012 over allegations that he and Syrian security services chief Ali Mamluk transported explosives and planned attacks and assassinations of political and religious figures in Lebanon.

His trial has been postponed multiple times because of the absence of Mamluk, who remains in Syria, but after a judge separated the cases against the two men, a first session in Samaha's trial began Monday.

Syria maintained a nearly 30-year presence in Lebanon, withdrawing its troops in 2005 after the assassination of former Prime Minister Rafiq Hariri.

But a series of assassinations of prominent anti-Syrian regime figures in Lebanon followed the withdrawal.

Samaha faces the death penalty if convicted in the trial.

The Lebanese judiciary has issued an arrest warrant for Mamluk and sent Syria a formal notification of the warrant and charges, but received no response.

The trial comes amid continuing tensions in Lebanon over the Syrian conflict that began in March 2011 with protests against Assad's regime.

Beirut has maintained an official policy of neutrality on the war, but the violence has regularly spilled over its borders and exacerbated existing sectarian tensions.

The powerful Lebanese Shiite movement Hezbollah and its allies back Assad's regime, while many Lebanese Sunnis support the uprising.