Saudi King names nephew as new crown prince
Interior Minister Prince Mohammed bin Nayef was announced as new crown prince
Saudi King Salman bin Abdulaziz al-Saud on Wednesday appointed his nephew, Deputy Crown Prince Mohammed bin Nayef, as the new crown prince.
A royal decree aired on state TV announced that Mohammed bin Nayef, who is also the kingdom's interior minister, and is widely known internationally as Saudi Arabia's counterterrorism czar, will replace (now former) Crown Prince Muqrin bin Abdul Aziz who had requested to step down.

"We have decided to respond to His Highness and what he had expressed about his desire to be relieved from the position of crown prince," said a statement from the royal court, carried by the official Saudi Press Agency.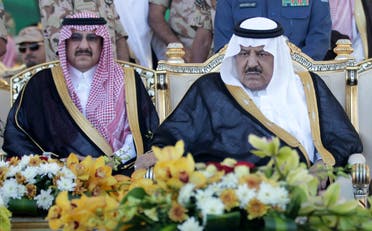 The statement also said Muqrin was also relieved of his position as deputy prime minister.

The decree named "Prince Mohammed bin Nayef as crown prince" as well as deputy prime minister and said he will continue to hold his position of interior minister and head of the political and security council, a coordinating body.
This comes amid a series of reappointments across the kingdom's cabinet which saw the appointment of Ambassador to the U.S. Adel Al Jubeir as the new foreign minister.
Infographic: King Salman makes wave of new appointments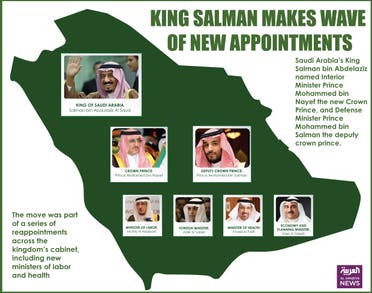 Read also: Saudi King appoints son as Deputy Crown Prince
Read also: Saudi appoints new foreign, health ministers
King Salman also called upon Saudis to pledge allegiance to the new crown prince and new deputy crown prince today.