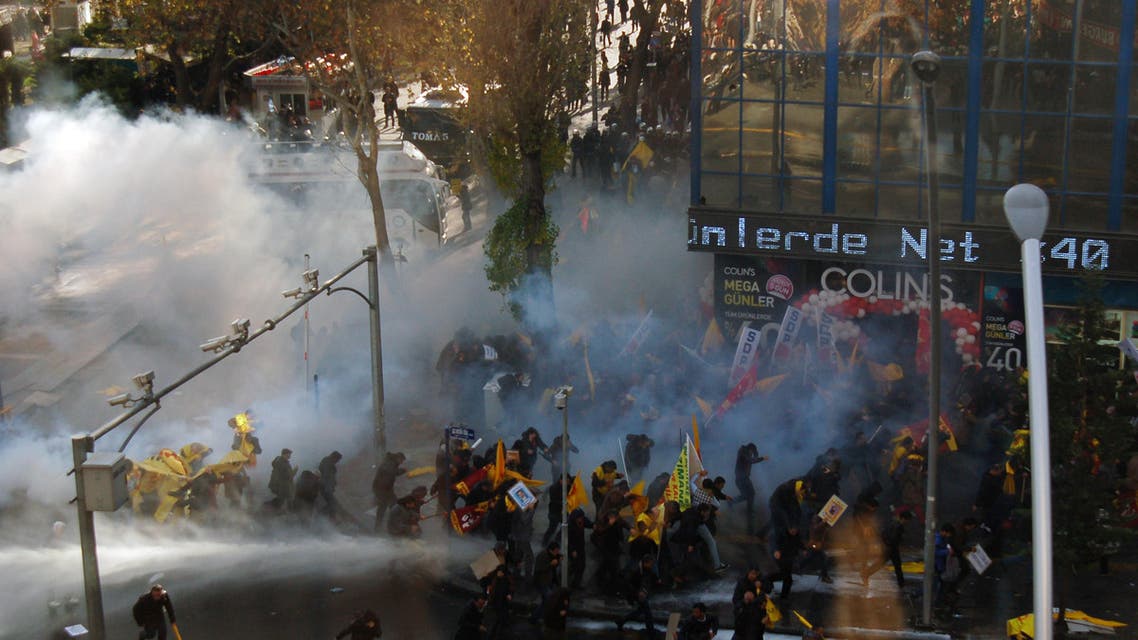 Turkish court acquits anti-government protest organizers
The court ruled in a trial described as scandalous by Amnesty International that there was insufficient evidence to convict the defendants
An Istanbul court on Wednesday acquitted 26 people charged with offences including formation of a criminal group for their role in organizing 2013 protests against Turkish leader Tayyip Erdogan.

The court ruled in a trial described as scandalous by Amnesty International that there was insufficient evidence to convict the defendants, five of whom faced up to 30 years in prison, lawyer Can Atalay told Reuters.

Most belonged to Taksim Solidarity, an umbrella group for protesters who converged on Istanbul's Taksim Square in late May 2013 to prevent authorities demolishing a park there and express frustration with the ruling AK Party, now in power for more than 12 years.

Erdogan, who was prime minister at the time, described the protests, which escalated to violent clashes after police broke up the peaceful demonstration, as the work of "riff-raff."

Critics said his hard line reflected an increasing intolerance of opposition. He has since been elected president.

Hundreds of other people are still being prosecuted in trials around the country for alleged crimes related to the protests, the biggest challenge the AK Party had seen since taking office. At least six people died in clashes with police.

Erdogan's AK Party faces parliamentary elections in June. He hopes it will win a two-thirds majority that could then change the constitution and endow the presidency, now a largely ceremonial post, with strong executive powers.