Canada's PM visits Iraq, pledges $139 million in aid
Harper said Canada will continue to help Iraq fight ISIS as 'part of the international coalition against this terrorist group'
Canadian Prime Minister Stephen Harper on Saturday has made a surprise visit to Iraq to express his continued support for the fight against Islamist militants and had his federal government pledging an additional $139 million to refugees not only in Iraq but Syria, Jordan and Lebanon.
Harper held talks with his Iraqi counterpart Haider al-Abadi in Baghdad before heading to the autonomous Kurdish region in the north where Ottawa has military trainers deployed to assist the fightback against Islamic State of Iraq and Syria (ISIS) group.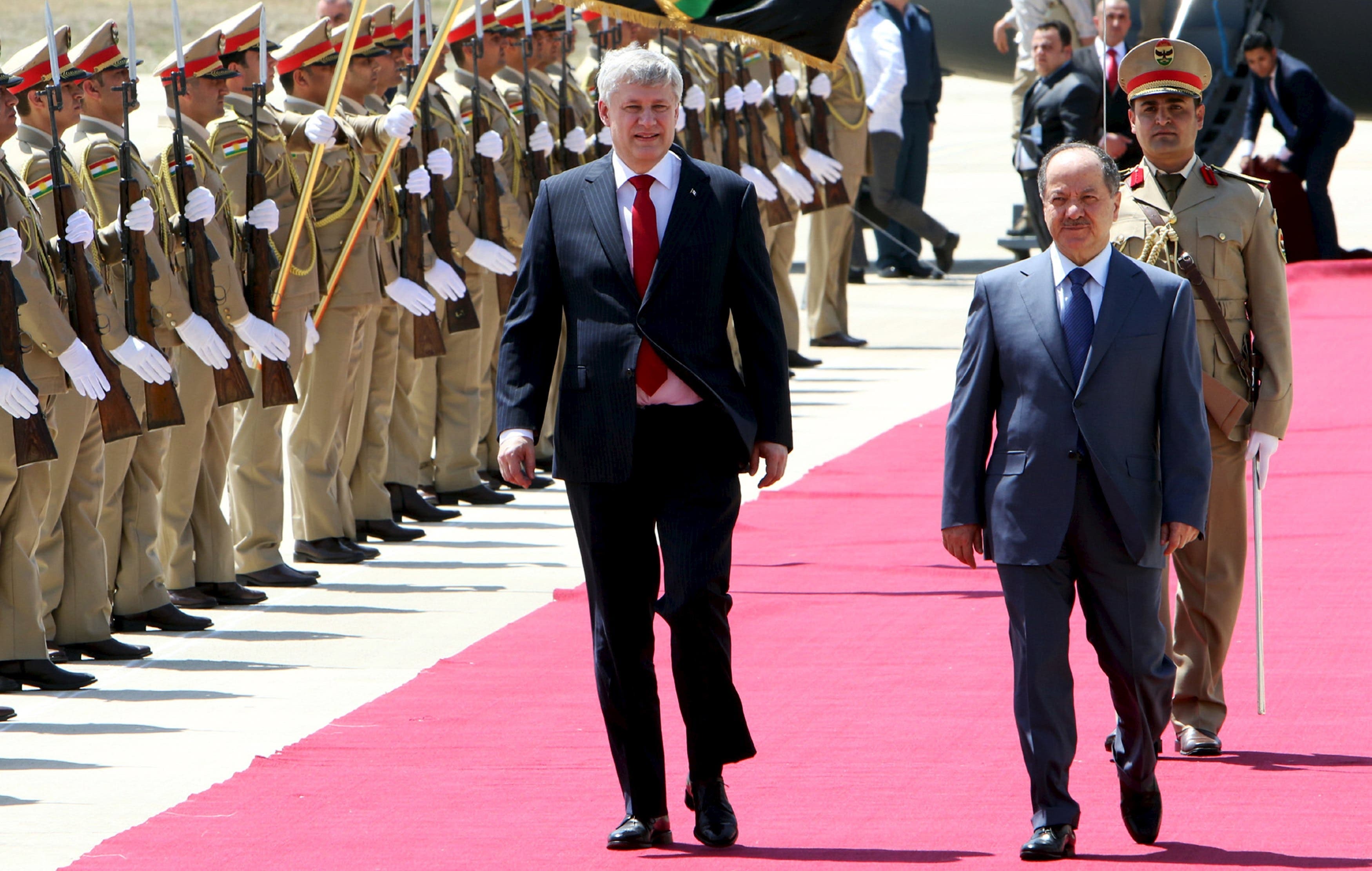 Abadi's office said the allies had discussed "the war being waged by Iraq against the terrorist bands of Daesh (ISIS) and the international support being provided to Iraq in this campaign."
Canada is the only Western ally so far to have joined the United States in carrying out air strikes against ISIS in neighboring Syria as well as Iraq.
The Canadian government also has announced $139 million in additional aid to address the refugee crisis around the region precipitated by the fighting, in addition to the $67 million already committed to Iraq.
"We're obviously here to discuss not only our relationship, but the obviously very special issue in terms of countering ISIS," Harper said.
"You can be sure we will continue to work with you going forward, not just on the security problem but on the greater humanitarian and development issues this is causing for the Iraqi people," he added.
Harper's visit came as seven women and children were killed by a roadside bomb and a suicide blast killed six Iraqi troops.
"Canada will not stand idly by while ISIS threatens Canadians and commits barbaric acts of violence and injustice in Iraq against innocent civilians," Harper said in a statement.
"We will continue to help Iraq fight ISIS as part of the international coalition against this terrorist group."

Abadi hailed Canada's role in that coalition as "essential" and called on the international community to join forces against the extremist threat as "terrorism is not only threatening Iraq, but the region and the whole world."
Ottawa first joined the U.S.-led air strikes on IS in Iraq in November.

Harper has defended the need for expanded sorties, saying ISIS "must cease to have any safe haven in Syria."

But opposition parties warned that the air campaign might embroil Canada in a regional conflict that could drag on for decades.
(With AFP and Associated Press)