ISIS claims Baghdad bombing that killed 15
Saturday's bombing in Baghdad was the second claimed by ISIS in as many days
The Islamic State of Iraq and Syria (ISIS) group Sunday claimed responsibility for a car bomb attack outside a popular Baghdad restaurant that killed 15 people, including four policemen and a media figure.

Saturday's attack, one of the deadliest in the Iraqi capital this year, took place in Karrada, a district packed with shops and restaurants. It was the latest in a series of similar bombings in Baghdad.

It killed 15 people and wounded 51, a police colonel told AFP on Sunday, revising an earlier toll of 14 dead and 39 injured.

ISIS radio Al-Bayan said the jihadist group carried out the attack and targeted a Shiite militia helping Iraq's government forces fight the extremist militants.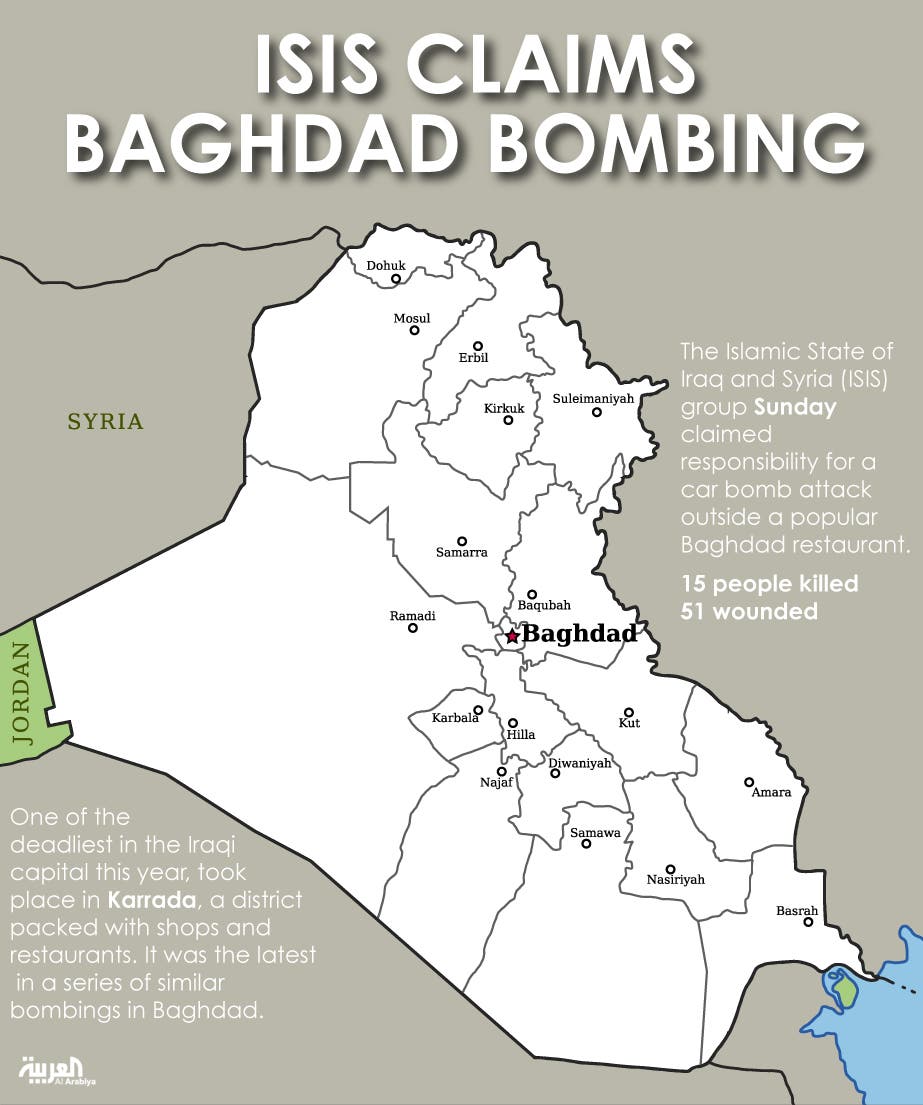 "The soldiers of the caliphate managed to blow up an explosive laden car... in the area of Karrada," the broadcaster said.

Among those killed was Ammar al-Shahbander, chief of mission in Iraq for the Institute for War and Peace Reporting (IWPR), the interior ministry and two of his friends said.

British-educated Shahbander was responsible for IWPR activities in Iraq and neighboring Syria, and was in charge of a program to set up a new media institute in Iraq.

Saturday's bombing in Baghdad was the second claimed by ISIS in as many days.

On Thursday, 11 people were killed and more than 40 wounded in a wave of attacks in Shiite districts of the Iraqi capital which the jihadists also said they carried out.
Outpost in Anbar targeted
Meanwhile, at least 12 Iraqi soldiers and paramilitary forces were killed on Saturday by suicide car bombs targeting an outpost in western Anbar province.
The fighters were part of a campaign announced by the government last month to recapture parts of the Sunni heartland from the jihadist militants of ISIS, which has held the territory for the past year.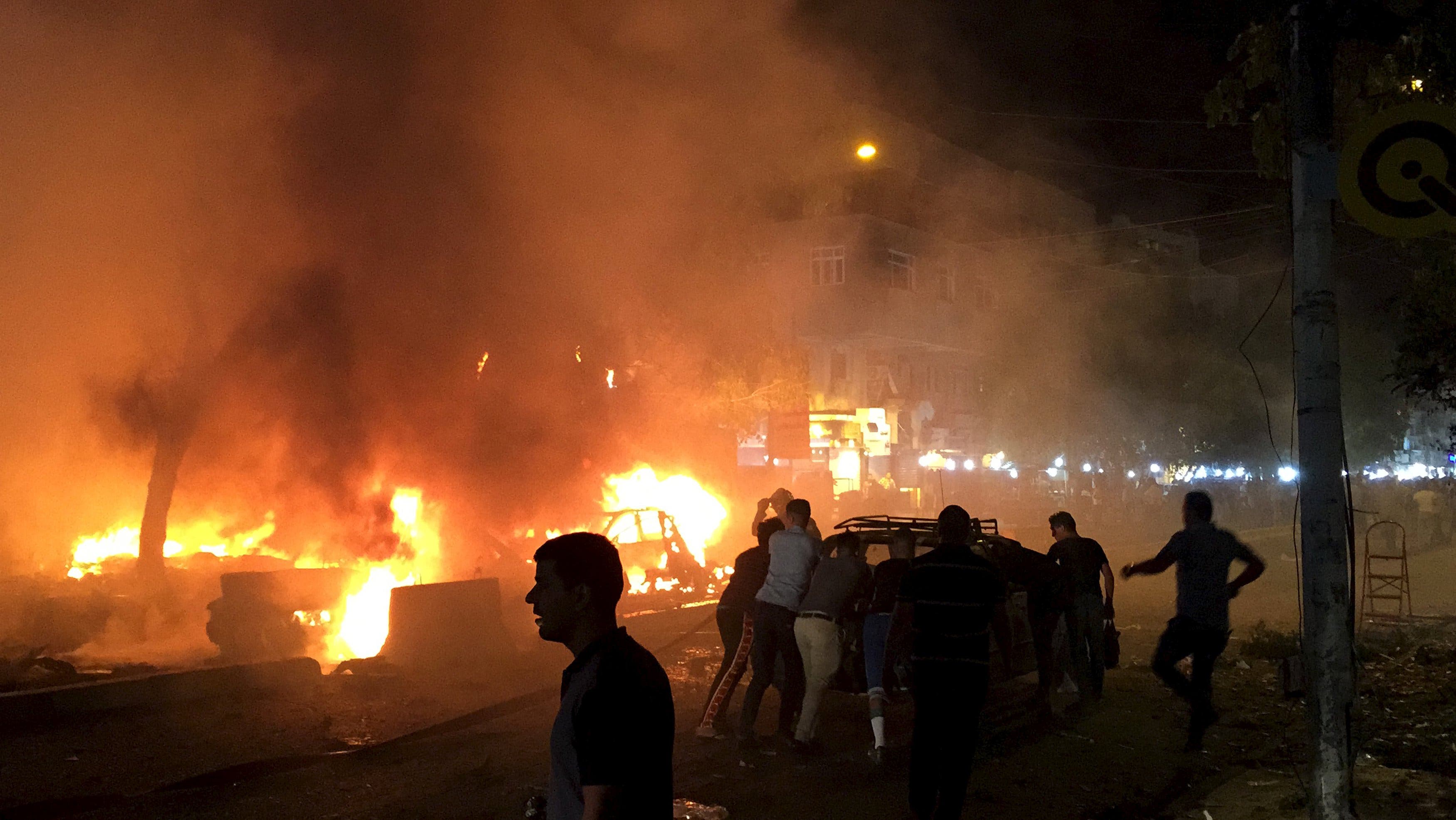 The forces were targeted in a train station in Garma, on the road to the ISIS stronghold of Fallujah, 15 km to the east. The ultra-radical group did not claim the attacks, but the tactic is one they often employ.
"Five of the armored car bombs managed to reach our forces in the train station and blew up. It reduced the station to dirt," an army officer told Reuters by phone.
He said the fighters managed to destroy another six car bombs before they reached their targets.
The officer said the death toll was likely higher than 12. Bodies were still being pulled from the rubble and the army had sent reinforcements that continued to clash with militants.
Tribal sources from Garma confirmed the attack but were not able to provide details. Government officials could not be reached for comment.