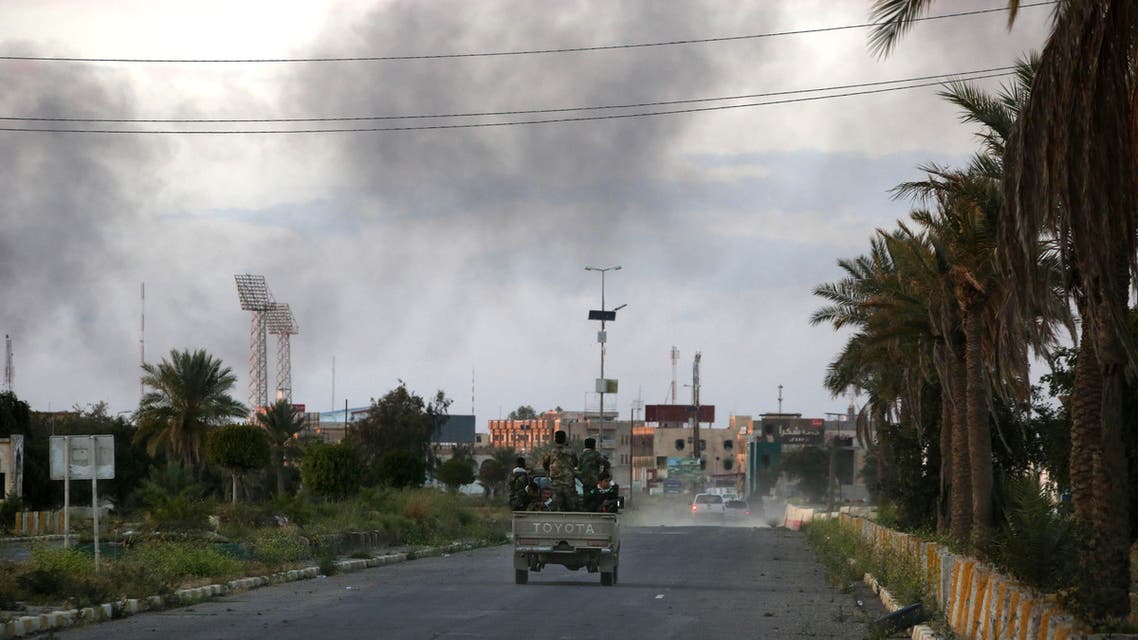 Iraqi forces plead for help as ISIS closes in on refinery
Iraqi forces besieged inside the country's largest oil refinery are running low on food and pleading for reinforcements
Iraqi forces besieged inside the country's largest oil refinery are running low on food and pleading for reinforcements to save them from Islamic State of Iraq and Syria (ISIS) militants who have advanced deep into the compound in the past week.

The insurgents now hold large sections of the sprawling Baiji refinery complex in northern Iraq where some 200 policemen, soldiers and elite special forces are holding out.

"We are surrounded by Daesh from all sides," said a policeman called Mohanad, speaking via telephone from the refinery where his unit has taken up defensive positions in a guest house on the eastern side of the complex. Daesh is the Arabic acronym for ISIS.

"We can hear Daesh fighters shouting and threatening to behead anyone they catch. We are running short of ammunition, food and drinking water. We eat only one meal a day. We tear our uniforms to bandage other soldiers' and policemen's wounds."

Mohanad, who is from Baghdad, said he had set aside one bullet to end his own life in case they were overcome by the militants: "It's an easier way to die than being beheaded."

Baiji refinery has been one of the most fiercely contested spots in Iraq since ISIS militants tore through the north last summer and proclaimed a caliphate.

Government forces held out for months under siege inside the refinery last year. The siege was broken in November, but the fighters launched a new offensive there last month after being driven out of the nearby city of Tikrit.

After the militants captured much of the compound, Iraqi officials said on April 18 they were again fully in control. But the militants have since gained ground once again.

Two officers from the military operations command for Salahuddin province where Baiji is located said the insurgents had now pushed so far into the complex that it was almost impossible for planes to target them without damaging the refinery as well.

Photographs published by ISIS show crates of ammunition they say were plundered from Iraqi forces in Baiji and the disfigured bodies of policemen identifiable only from their blue camouflage uniforms. The pictures cannot be independently confirmed.
Colonel Imad al-Saiedi, who commands an army infantry regiment positioned near the refinery said it had been completely surrounded after militants cut all remaining supply routes used by the security forces.

"Daesh fighters have been launching multiple suicide car bomb attacks against our troops' positions daily and due to the lack of reinforcements almost two thirds of the refinery is now under their control," he said.
The Baiji refinery was producing around 175,000 barrels per day before it was closed, a senior Iraqi official said in June, almost a third of Iraq's domestic consumption of fuel.

A member of the Salahuddin provincial council said around half of the complex was under insurgent control.

"We are receiving SOS calls from policemen trapped inside the refinery with scarce food supplies asking (us) to convey their pleas to Prime Minister Haider al-Abadi to save them from a tragic end at the hands of Daesh if no reinforcements are sent," Khazaal Hummadi said.
Iraqi forces including Shiite paramilitaries inflicted a major defeat on ISIS early last month in Tikrit, their first big counter-offensive since the fighters' lightning assault last year. But the militants have struck back at Baiji and in the western province of Anbar.

An elite special forces commander who was wounded last week in clashes at the refinery and evacuated through an eastern route that has since been cut off by the militants said they had taken over the Salahuddin 1, Salahuddin 2 and al-Shamal sub-refineries.
"Also most of the crude storage in the northern part of the refinery and fuel and gas tanks in the southern part are under their control," he added, describing the soldiers as being in a state of "total shock and disarray."

"It's too much for us to handle alone," he said, adding the only way to break the siege was for Iraqi forces to retake the nearby town of Baiji from the militants so that a passage could be opened to the refinery from the south.