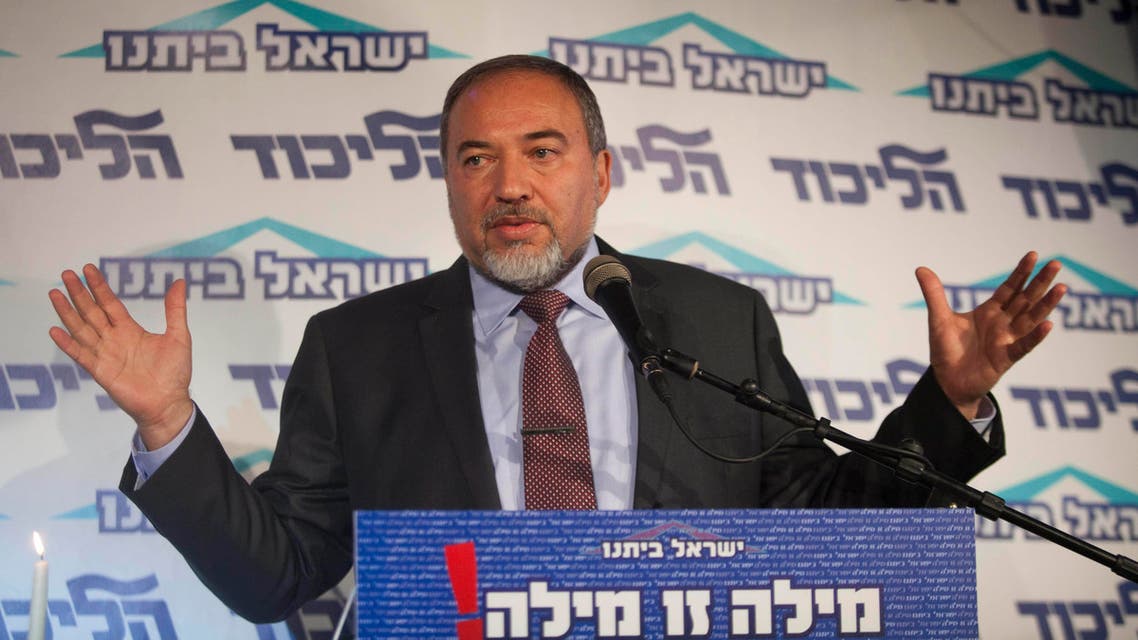 Israeli foreign minister steps down to join opposition
Avigdor Lieberman said he could not sit in the government after Netanyahu struck a series of deals with ultra-Orthodox partners
Israel's foreign minister dealt a blow to Prime Minister Benjamin Netanyahu's effort to build a coalition by announcing Monday he is stepping down and that his secular, nationalist party is joining the opposition.

Avigdor Lieberman said he could not sit in the government after Netanyahu struck a series of deals with ultra-Orthodox partners.

Netanyahu has been trying to cobble together a majority coalition in the 120-seat parliament by a Wednesday deadline. Lieberman has served two terms as foreign minister and has been a key Netanyahu ally throughout the years.

"Our dilemma was between principles or seats, I am happy that we decided to keep our principles and give up our seats," Lieberman told his Yisrael Beitenu party. "I have decided to resign from my post as foreign minister."

Lieberman's once-powerful party plummeted in the March election to just six seats. Without Yisrael Beitenu, Netanyahu is expected to have a slim majority of just 61 seats, leaving him susceptible to the demands of partners.

Last week, Netanyahu signed up his first two partners, the center-right Kulanu party, led by influential newcomer Moshe Kahlon, and the ultra-Orthodox party United Torah Judaism. The deal with the latter party reportedly includes concessions for those avoiding the country's military draft for religious reasons.

Netanyahu is also expected to team up with Shas, another ultra-Orthodox party, and the nationalist Jewish Home party.

It was not immediately clear who will replace Lieberman as foreign minister.

Lieberman, who once worked as a bar bouncer, immigrated to Israel in 1978 from Moldova in the former Soviet Union. He became a national figure in 1996 as a top aide to Netanyahu during his previous term as prime minister.

He later quit Netanyahu's Likud party and was elected to parliament in 1999 as head of Yisrael Beitenu, a secular hawkish party he established to represent the more than 1 million immigrants from the former Soviet Union.

Lieberman is known for his inflammatory rhetoric that has at times agitated his partners in government.