U.S. offers up to $20 mln in rewards for ISIS leaders
State Department announces it would pay up to $7 million for information on senior ISIS officials
The Obama administration is offering rewards of up to $20 million for information leading to the whereabouts of four top leaders of ISIS.

Through its Rewards for Justice program, the State Department announced Tuesday that it would pay up to $7 million for information on Abd al-Rahman Mustafa al-Qaduli, up to $5 million each for Abu Mohammed al-Adnani and Tarkhan Tayumurazovich Batirashvili and up to $3 million for Tariq Bin-al-Tahar Bin al Falih al-'Awni al-Harzi.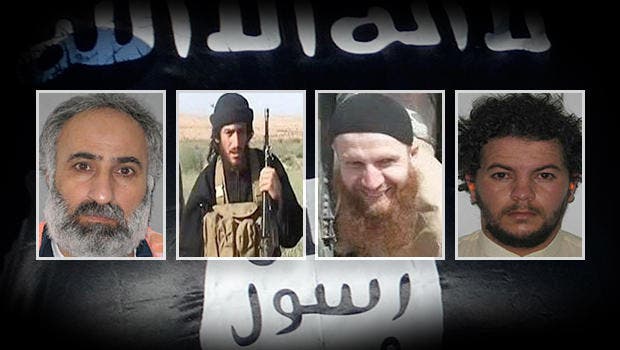 According to the department, Qaduli is a senior ISIS official who originally joined al-Qaeda's affiliate in Iraq, Adnani is an official ISIS spokesman, Batirashvili is a battlefield commander in northern Syria and Harzi is the group's leader for the border region between Syria and Turkey.
ISIS recently urged those in the United States, Europe and Australia who cannot safely travel to fight in Syria and Iraq to carry out jihad in the countries where they live.