ISIS trades orange for blue jumpsuits in new execution 'video'
This marks a sharp departure from many of their previous execution videos
Reports of a new Islamic State execution video have appeared online, with purported screenshots showing the victims blindfolded and wearing blue jumpsuits.
This marks a sharp departure from many of their previous execution videos, which have depicted ISIS captives in orange, a color believed by the Obama administration to be used because of its symbolic link to Guantanamo Bay prisoners.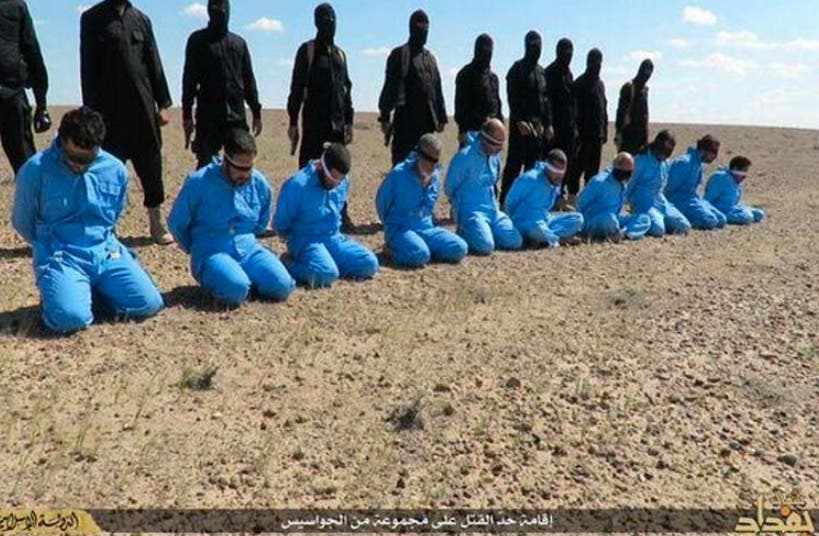 According to Brian McKeon, U.S. principal undersecretary of defense for policy, President Barack Obama and his national security team all believe that the continued operation of the Guantanamo Bay detention center "is used by violent extremists to incite local populations."
However, this is not the first time ISIS have used blue suits in their grisly propaganda, as evidenced by the November execution of more than a dozen Syrian soldiers.
The graphic and disturbing screenshots from this new 'video' – the authenticity of which have yet to be confirmed - show the 10 captives lined up with 10 masked jihadists standing behind them, before they are forced to kneel and subsequently executed by gunshots delivered from behind.