Obama meets with Saudi leaders ahead of summit
Obama had planned to hold a separate meeting with Saudi King Salman, but the king instead decided to send his deputies
U.S. President Barack Obama said on Wednesday he would discuss with Saudi Arabia's visiting leaders how to build on a ceasefire in Yemen and praised the country for being a critical U.S. ally in the fight against Islamic State of Iraq and Syria militants.

Obama made the remarks at the start of a meeting with Saudi Arabia's Crown Prince Mohammed bin Nayef and Deputy Crown Prince Mohammed bin Salman in the Oval Office, ahead of a wider summit with a group of Gulf Arab countries.

Obama praised the two men and his work with them in an apparent effort to downplay the absence of King Salman, who pulled out of the summit a few days ago.
King Salman's decision to send his deputies to the summit was widely viewed as a snub to the United States over its engagement with Iran.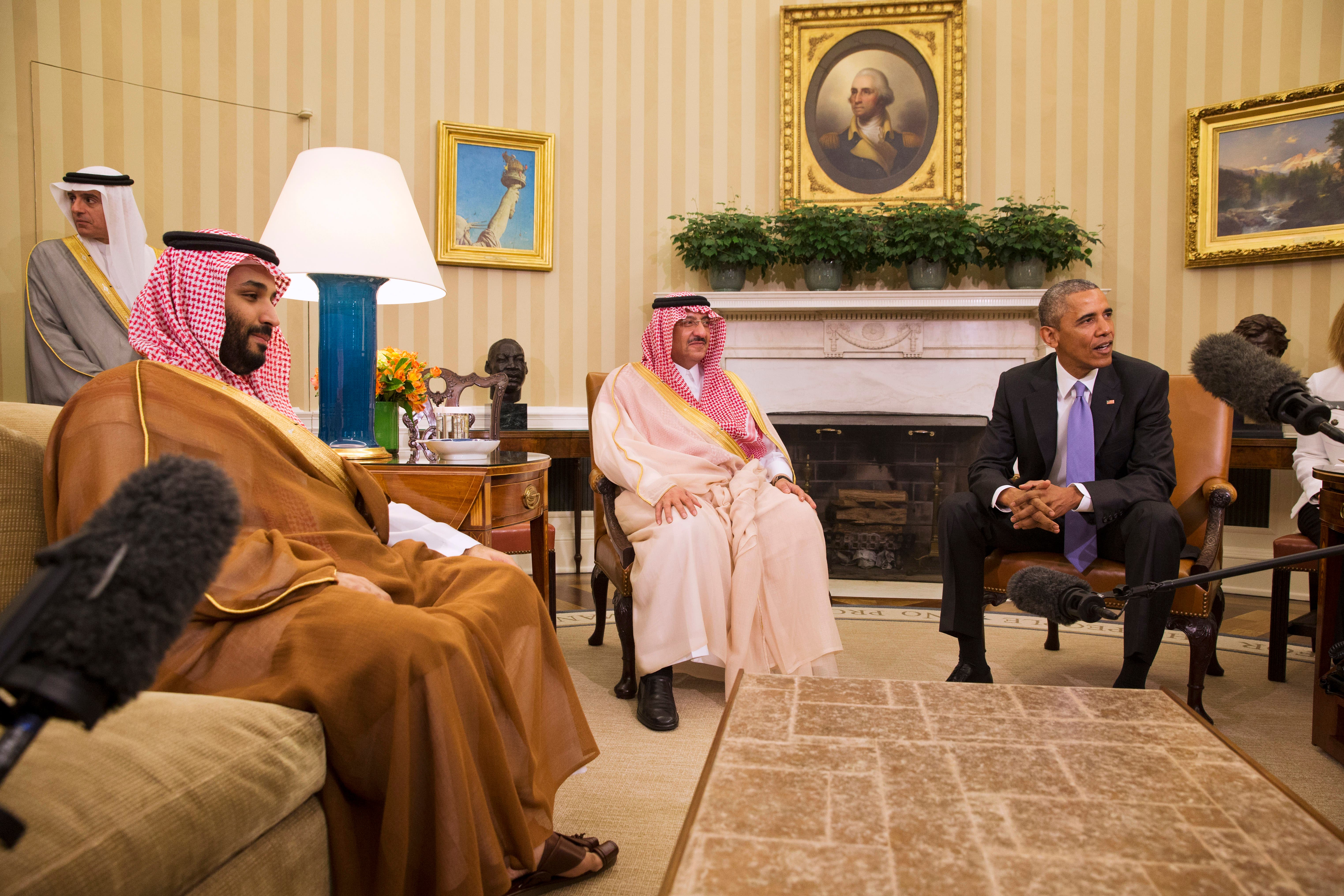 The summit with the six-nation Gulf Cooperation Council begins Wednesday evening with dinner at the White House and continues on Thursday at the presidential retreat at Camp David in Maryland.

Obama invited the GCC nations - Saudi Arabia, Kuwait, Bahrain, Qatar, the United Arab Emirates and Oman - after six world powers reached a framework agreement with Iran that would give Tehran sanctions relief for reining in its nuclear program.

The Gulf nations are worried a nuclear deal would strengthen Iran at a time when the majority Shi'ite nation is exerting influence in regional trouble spots including Yemen and Syria.
But Obama used an interview with a London-based Arabic newspaper to reiterate U.S. support for its Gulf allies on the eve of the summit.

"There should be no doubt about the commitment of the United States to the security of the region and to our GCC partners," he told Asharq al-Awsat.

Obama said Iran engages in "dangerous and destabilizing behavior" across the region and that was why it was important to reach an agreement to curb Tehran's nuclear ambitions.

He advocated engagement as a way to integrate Iran into the global community and strengthen its more moderate leaders.

"But even if the political dynamics in Iran do not change, a nuclear deal becomes even more necessary because it prevents a regime that is hostile to us from obtaining a nuclear weapon," he told the newspaper.
(with Reuters)