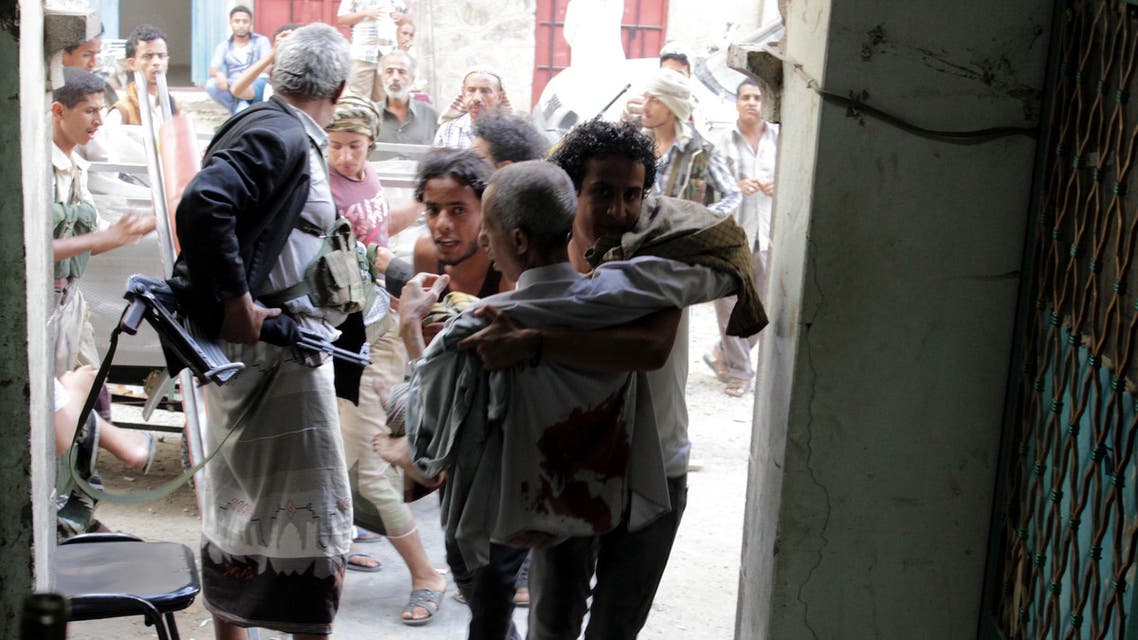 15 civilians killed, 100 wounded in Houthi attack on Taez
The attack came on the penultimate day of a fragile humanitarian ceasefire between Saudi-led forces and the Iran-backed militias
Yemeni Houthis and militias loyal to deposed president Ali Abdullah Saleh reportedly killed at least 15 civlilians and wounded more than 100 others in an artillery shell barrage on Saturday in the city of Taez.
The attack came on the penultimate day of a fragile humanitarian ceasefire between Saudi-led forces and the Iran-backed militias.
A medical source reported that the victims were killed by the sporadic artillery shelling that hit a residential neighborhood in the city, according to Al Arabiya News channel.
On the southern side of the city, in Saber Mountain, the resistance was able to repel a rebel militia attack aimed at taking back sites that have fallen under the resistance's control over the past few days.
The reported massacre occurred despite a truce declared by the Arab coalition forces seeking to quell unrest in the country. The rebels, who breached the truce, are purportedly still shelling residential neighborhoods in Aden, Dalea and other cities causing dozens of civilian casualties.
The Saudi-led coalition against the Houthi rebels in Yemen warned on Friday that self-restraint and commitment to the truce would not last if the rebels continue to breach the agreed upon humanitarian truce.
The coalition accused Houthi rebels of violating the ceasefire for the second day in a row since the humanitarian ceasefire went into effect late Tuesday.
Saudi Foreign Minister Adel al-Jubeir said during the Camp David summit between the U.S. and its Gulf allies that Riyadh was still abiding by the ceasefire.
He added that the Houthis should also abide by the terms of the ceasefire and immediately cease their aggressive actions if the terms of the ceasefire are to be upheld.
After his first visit to Sanaa, U.N. envoy to Yemen Ismail Ould Sheikh Ahmed said that he is worried about the violations of the truce, urging all the involved parties to respect the cessation of military operations and allow the flow of aid.