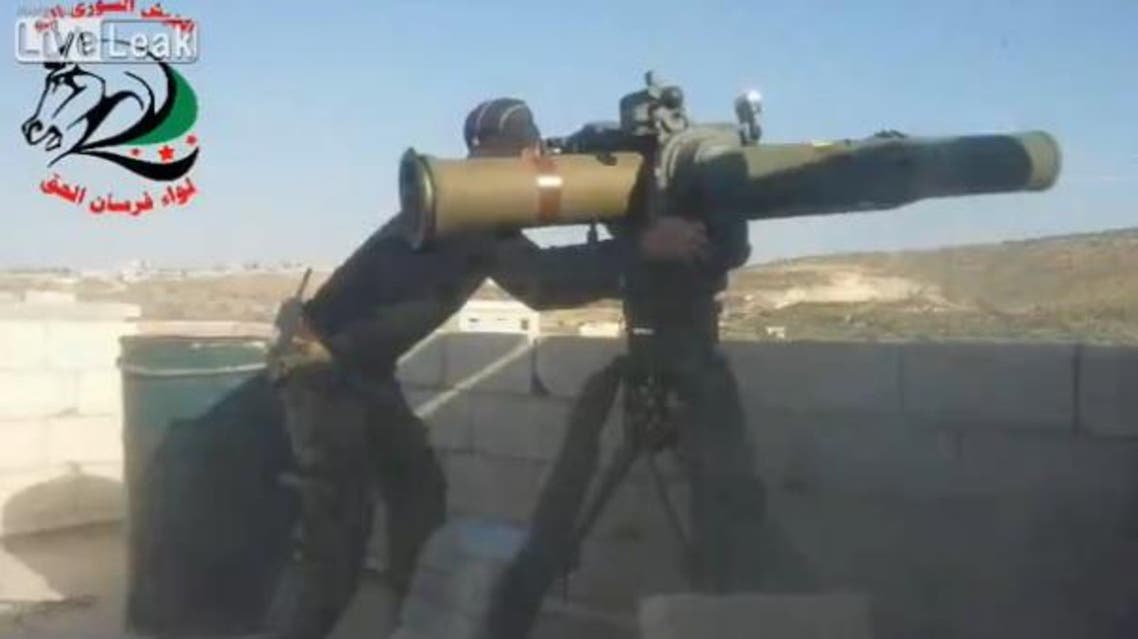 Video claims to show Syrian militants blasting regime tank
A "tank hunter" weapon can be seen approaching its target before blowing the tank up
A video posted to LiveLeak on Saturday claims to show Syrian militants firing at a regime tank in an unknown area.

A "tank hunter" weapon can be seen approaching its target before blowing the tank up.

It is unclear whether those firing the weapon are Syrian militants or if it is in fact a Syrian regime tank.

Al Arabiya News cannot validate the authenticity of the video or those in it.