A column of 3,000 Shi'ite militia fighters arrived at a military base near Ramadi on Monday as Baghdad moved to retake the western Iraqi city that fell to Islamic State militants at the weekend in the biggest defeat for the government since mid-2014.

Setting the stage for renewed fighting over the city, Islamic State militants advanced in armoured vehicles from Ramadi towards the base where the Shi'ite paramilitaries were massing for a counter-offensive, witnesses and a military officer said.

Warplanes in the U.S.-led coalition stepped up raids against the Islamists, conducting 19 strikes near Ramadi over the past 72 hours at the request of the Iraqi security forces, a coalition spokesman said.

The United States, which has mounted air strikes on Islamic State positions since last August and sent advisers and arms to rebuild the shattered Iraqi army, acknowledged the fall of Ramadi was "a setback" but said its strategy would not change.
Infographic: How Ramadi fell to ISIS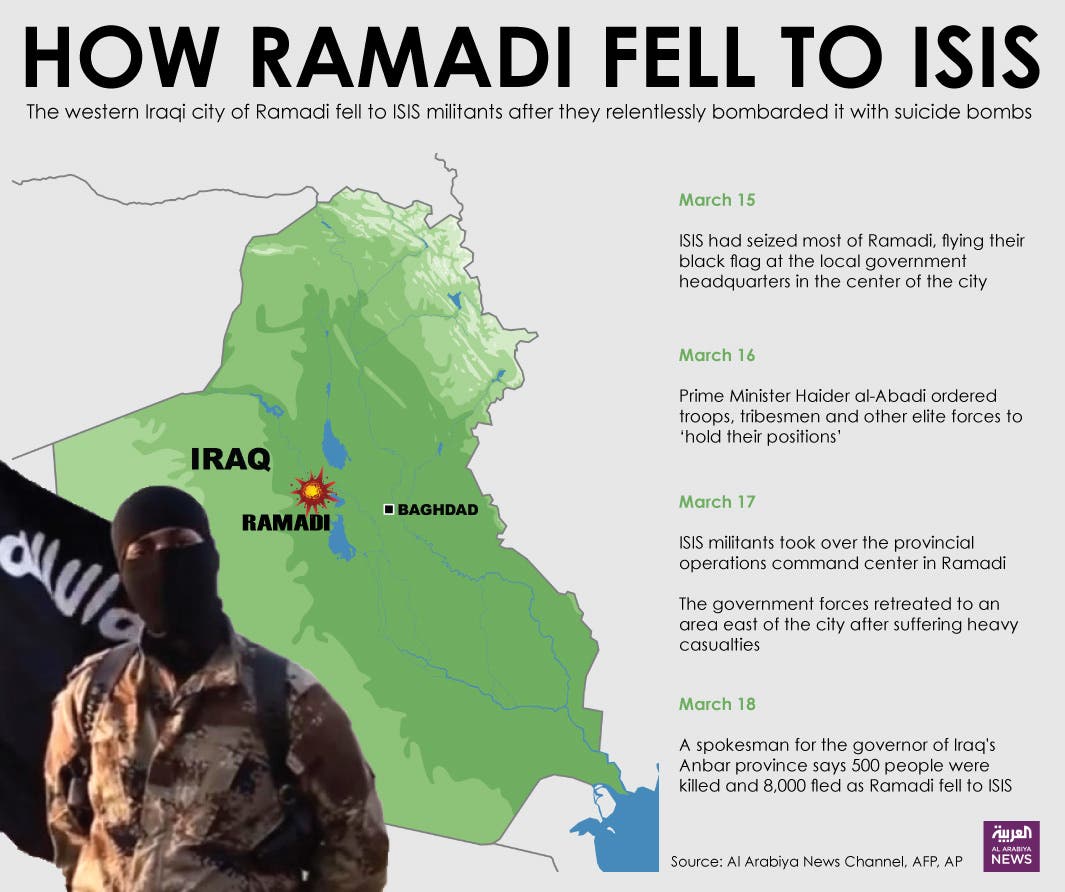 Infographic: How Ramadi fell to ISIS
Massing for a fight
Limits of U.S.-led strategy
Sunnis fear Shiite militias
SHOW MORE
Last Update: Wednesday, 20 May 2020 KSA 09:45 - GMT 06:45