Insurgents seize Syrian army base in Idlib
Syrian troops withdrew from the Mastouma military base after heavy clashes with insurgents and headed towards Ariha
Insurgents have seized a Syrian army base in Idlib province, a monitoring group said on Tuesday, expanding their grip in the northwestern part of the country, according to Reuters news agency.

The Syrian Observatory for Human Rights said Syrian troops withdrew from the Mastouma military base after heavy clashes with Islamist-led insurgents and headed towards the northern town of Ariha, one of the last government strongholds in the province.

Syrian state television said army units at the base moved to reinforce defense lines in the town of Ariha.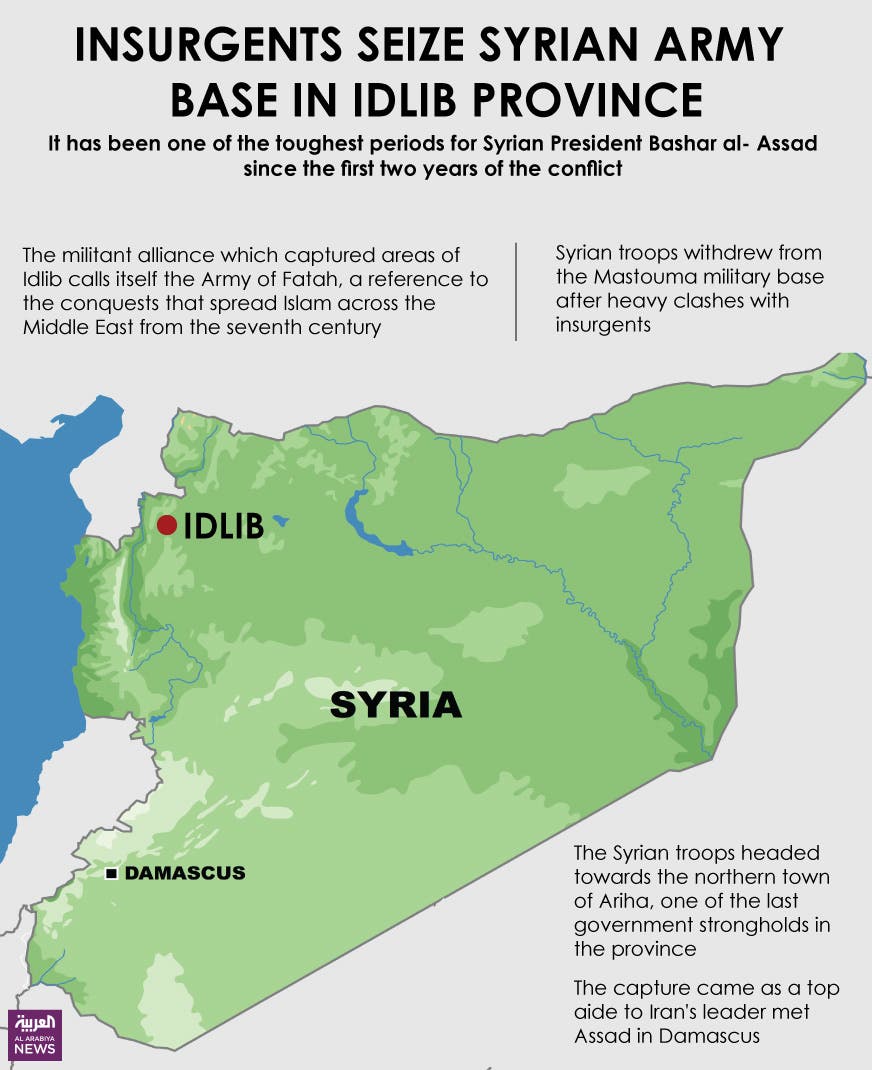 Houssam Abu Bakr, a leader in the Ahrar al-Sham group which is a member of the rebel alliance that took the base, said the fighters will continue their push towards Ariha and other areas.

"The base is liberated and now the fighting is west of Mastouma. What is left of the army withdrew," he told Reuters via the Internet.

The base is east of the town of Jisr al-Shughour, which was captured by the Sunni Islamist insurgents in April, an advance that brought them closer to the coastal areas that form the heartland of the minority Alawite sect to which President Bashar al-Assad belongs.

It has been one of the toughest periods for Assad since the first two years of the conflict, which spiralled out of protests against his rule during the 2011 Arab Spring uprisings.