Algerian forces kill 25 militants in northern region
Algerian security forces killed at least 22 militants in a major operation in a region east of the capital
Algerian soldiers shot dead three Islamist militants Wednesday, raising to 25 the number of suspects killed in a sweep east of the capital where jihadists operate, the defence ministry said.
The ministry said "three terrorists" armed with automatic weapons were killed, Agence France-Presse reported.
Fighters allied with both al Qaeda in the Islamic Maghreb and ISIS are present in Algeria, mostly in mountainous northern areas but militant attacks have been relatively rare since the end of the country's 1990s war with Islamist insurgents.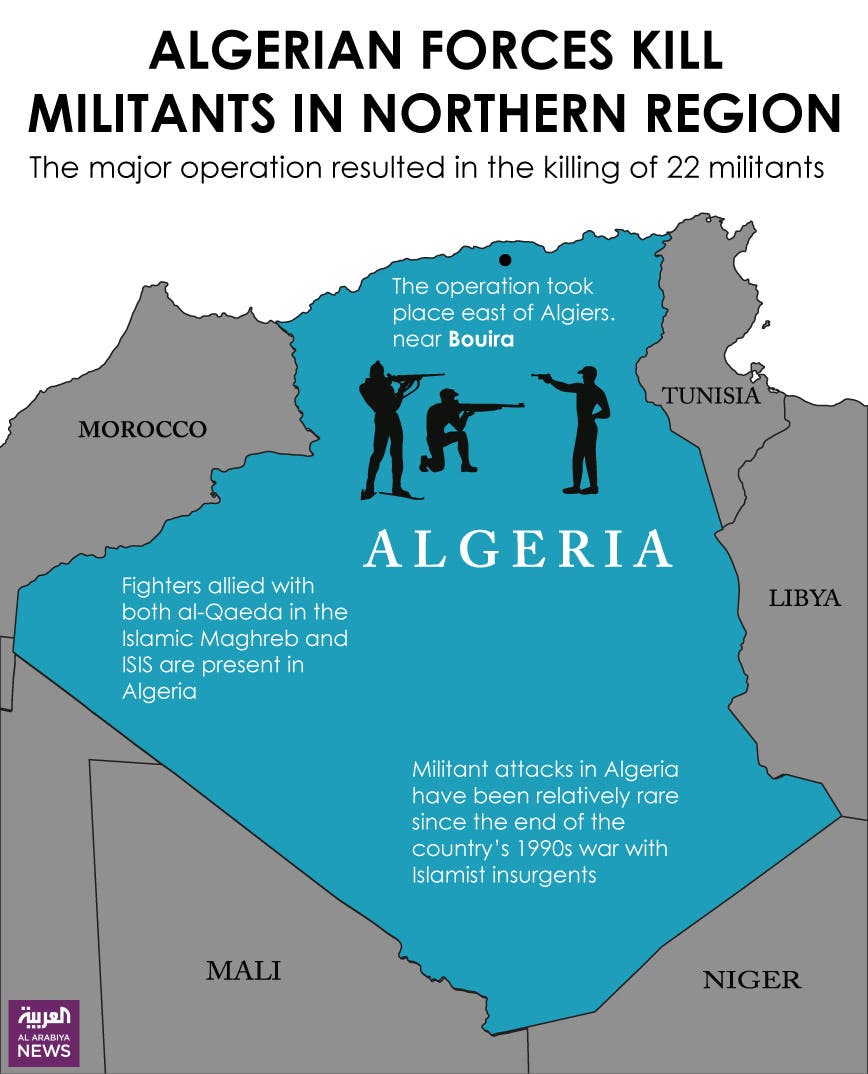 The state news agency APS, quoting a ministry statement, said the operation took place east of Algiers near Bouira, which was part of a region long a stronghold for the militants during the war that left 200,000 people dead.
The army was still pursuing other members of the group, but the statement did not give further details or mention the
affiliation of the fighters involved.
Since ending the decade-long war with the Islamists, Algeria has become a key partner in the Western campaign against insurgencies across north Africa, especially with turmoil in parts of northern Mali and Libya across its borders.