Saudi Arabia identifies mosque suicide bomber
Mansour Al Turki told Al Arabiya that security forces were able to foil a terror plot after arresting a cell made up of 65 people
Saudi authorities on Saturday identified Saudi national Salih bin Abdulrahman Salih Al Ghishaami as the suicide bomber whose attack on a mosque in the eastern part of the kingdom killed 21 and wounded 81 people the day before, Al Arabiya News Channel reported.
Saudi authorities arrested 26 members of a cell affiliated with the Islamic State of Iraq and Syria (ISIS) militant group, who claimed responsibility for Friday's attack, Saudi Ministry of Interior spokesman Maj. Gen. Mansour al-Turki told Al Arabiya.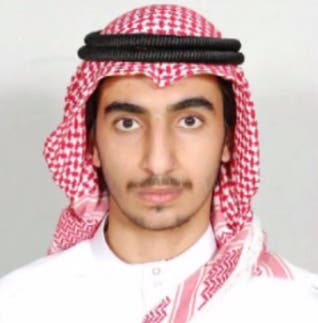 "His name was Salih bin Abdulrahman Salih Al Ghishaami, a Saudi national. He was wanted by security services for belonging to a terrorist cell receiving directions from Daesh [ISIS] abroad," the interior ministry said in a statement carried by the official Saudi Press Agency.
Al-Qishaami's father had been "detained for a while," Turki added.
"The cell was discovered last month, and so far 26 of its members, all Saudi nationals, have been arrested," the interior ministry said.
Separately, it was revealed that five members of the same cell were responsible for the death of a Saudi soldier two weeks ago, a statement from the ministry said.
The Saudi interior ministry vowed on Friday to arrest the masterminds behind the "cowardly" attack adding that the hunt for those responsible is still going.
"The terrorist attack confirms that deviant groups are seeking to create chaos [in the kingdom]," Turki told Al Arabiya News Channel on Friday, mentioning similar previous incidents including a shooting in the Eastern Province district of al-Ahsa last year.
In November, three masked gunmen attacked a group of residents in al-Dalwah village in al-Ahsa, killing five people and injuring nine others.
"What is important now is that we stop the masterminds behind this cowardly act and arrest them," Turki added.
Turki also said that security forces were able to foil a terror plot after arresting a cell made up of 65 people.
On Friday, a suicide bomber blew himself up during prayers at a mosque in the village of al-Qadeeh in eastern Saudi Arabia, killing at least 21 and wounding 81 others.
Injured worshippers were transferred to the Qatif Central Hospital and Aramco Hospital for treatment, according to health officials.
Responsibility
ISIS loyalists claimed responsibility for the attack - the second against Shiites in the kingdom in six months.
In a statement distributed on Twitter feeds linked to ISIS group loyalists, a group purporting to be the "ISIS branch in Saudi Arabia" issued the claim.
It could not be independently verified whether the group actually has operational links to ISIS, which is based in Syria and Iraq.