Saudi-led strikes on Yemen target Saleh's hometown
Coalition strikes targeted weapons depots in the Yemeni village belonging to Houthis and Saleh-allied militias
Saudi-led coalition strikes pounded Sanhan, a village in west-central Yemen and the hometown of deposed leader Ali Abdullah Saleh, Al Arabiya News Channel reported late Friday.
The strikes targeted weapons depots in the village belonging to Houthis and Saleh-allied militias, who are fighting against forces loyal to Yemeni President Abdrabbu Mansour Hadi.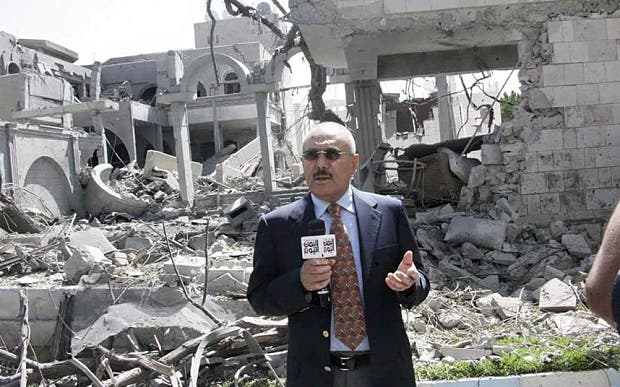 Saudi Arabia and its allies have been conducting an offensive against the Iranian-backed Houthis and units loyal to Saleh for more than seven weeks, part of a campaign to restore exiled President Hadi to power.
Strikes earlier in the day had targeted the cities of Aden, Maarib and Shabwa. In Aden, the largest city in the south of Yemen, 20 people were killed from the militia ranks, Al Arabiya News Channel reported.
Saudi-led coalition airstrikes also hit positions held by Houthi militiamen on the outskirts of the Sanaa.
Meanwhile, more shells were fired from Yemen on the Saudi border province of Najran.
Other attacks on the Saudi region of Jazan killed a child and injured three others, the channel reported.
It also said Red Crescent aid workers were fired at by Houthi militias in the governorate of Maarib.