Four killed in foiled Saudi mosque blast
At least four people were killed when a car exploded near a mosque in Saudi Arabia's eastern city of Dammam
Four people were killed Friday when a car exploded near a mosque in Saudi Arabia's eastern city of Dammam, the state-run Saudi Press Agency reported, adding that militants failed in their bid to hit the mosque after security officials foiled the attack.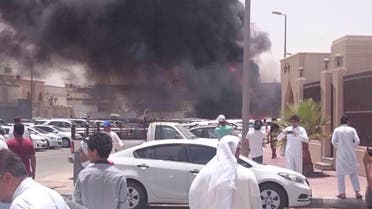 The attack targetted worshippers in al-Anoud mosque during Friday prayers, a ministry spokesperson said, quoted by the Saudi state news agency SPA.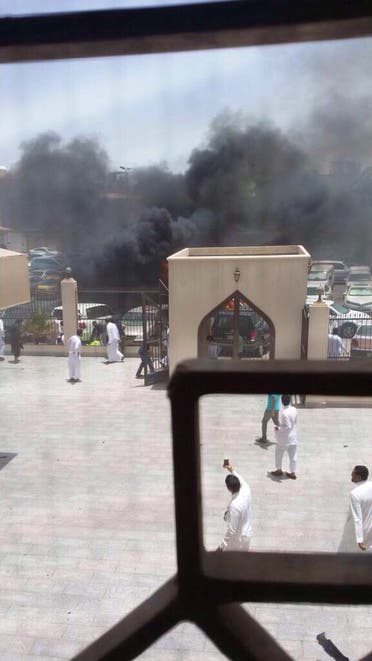 Residents circulated pictures of a badly disfigured body of a man believed to be the suicide bomber as well as pictures of large black clouds of smoke billowing over a parking lot outside the mosque.
The incident happened when a suicide bomber disguised in women's clothing blew himself up at the entrance to a Saudi Shiite mosque during Friday prayers, the interior ministry said.
"Authorities have managed to foil a terrorist crime targeting people performing the Friday prayers at al-Anoud mosque in Dammam," capital of Eastern Province, said a ministry spokesman.

The bomber "detonated the explosive belt he was wearing at the mosque entrance as security officials were on their way to inspect him," said the spokesman, citing preliminary investigation results.

The explosion went off just as the attacker's car stopped at a parking lot near the Shiite mosque, the spokesman said.

The explosion killed the attacker as well as three others and wounded four people, he said.
ISIS claim
The Islamic State of Iraq and Syria (ISIS) claimed the suicide bombing.
The group said in a statement distributed by militant accounts on Twitter that the bombing killed three people and was carried out by "soldier of the caliphate Abu Jandal al-Jazrawi."
It said the bomber managed to "reach the target despite heavy protection" outside the mosque
The blast comes days after a May 22 suicide bombing on a Shiite mosque in a village in Eastern Province killed 21 people. ISIS had also claimed that attack.
In November, ISIS-linked gunmen killed seven Shiites in the Eastern Province town of al-Dalwa.


[With AFP and Reuters]