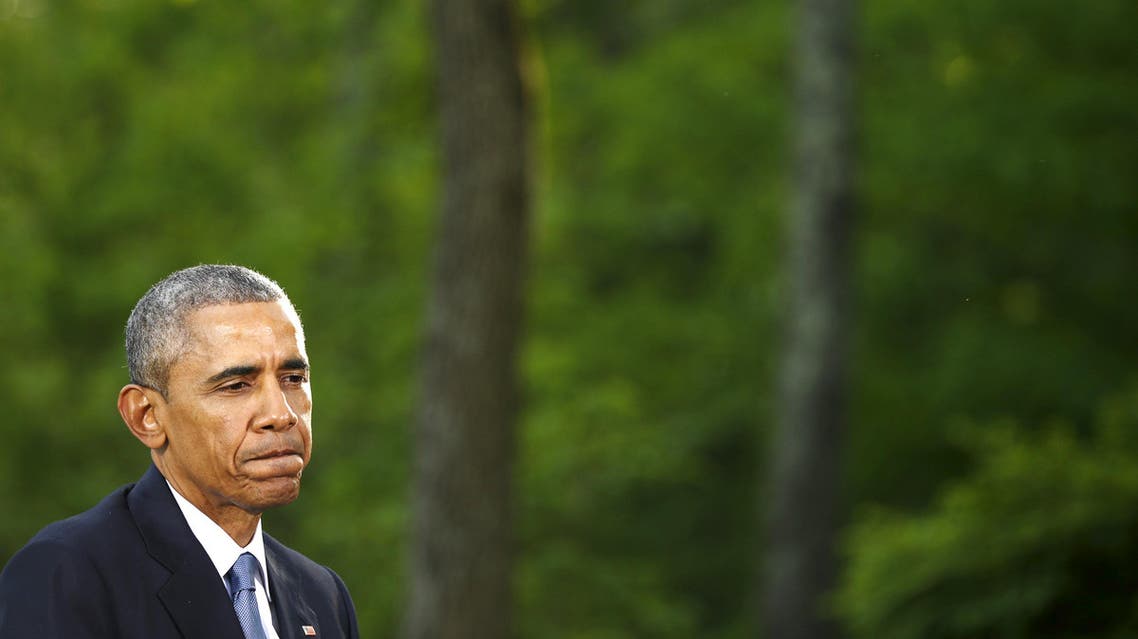 Obama slams Senate national security 'lapse'
President Barack Obama last year called for a comprehensive reform of the telephone metadata dragnet that was exposed in 2013
The White House denounced the U.S. Senate Sunday for its "irresponsible" failure to prevent a lapse in crucial counterterror operations, but said it hoped lawmakers could put aside partisanship and swiftly rectify the problem.

"The Senate took an important -- if late -- step forward tonight," White House press secretary Josh Earnest said in a statement after the chamber advanced an important reform measure that ends the controversial bulk telephone collection program, while maintaining other key provisions.

But the Senate failed to get it over the finish line, meaning the national security authorities order to track roving wiretaps and lone-wolf suspects will expire at midnight Sunday.

"We call on the Senate to ensure this irresponsible lapse in authorities is as short-lived as possible," Earnest said.

"On a matter as critical as our national security, individual Senators must put aside their partisan motivations and act swiftly. The American people deserve nothing less."

President Barack Obama, who last year called for a comprehensive reform of the telephone metadata dragnet that was exposed in 2013 by former national security contractor Edward Snowden, is backing the reform bill, known as the USA Freedom Act.

The bill, which passed the House of Representatives this month, overcame an early procedural hurdle Sunday, when the Senate met for an emergency session in a bid to prevent a lapse in national security operations.

But it failed to move ahead further once Senator Rand Paul, a Republican 2016 presidential candidate opposed to the bulk data collection and the bill that reforms the program, signaled he would block attempts to advance it.