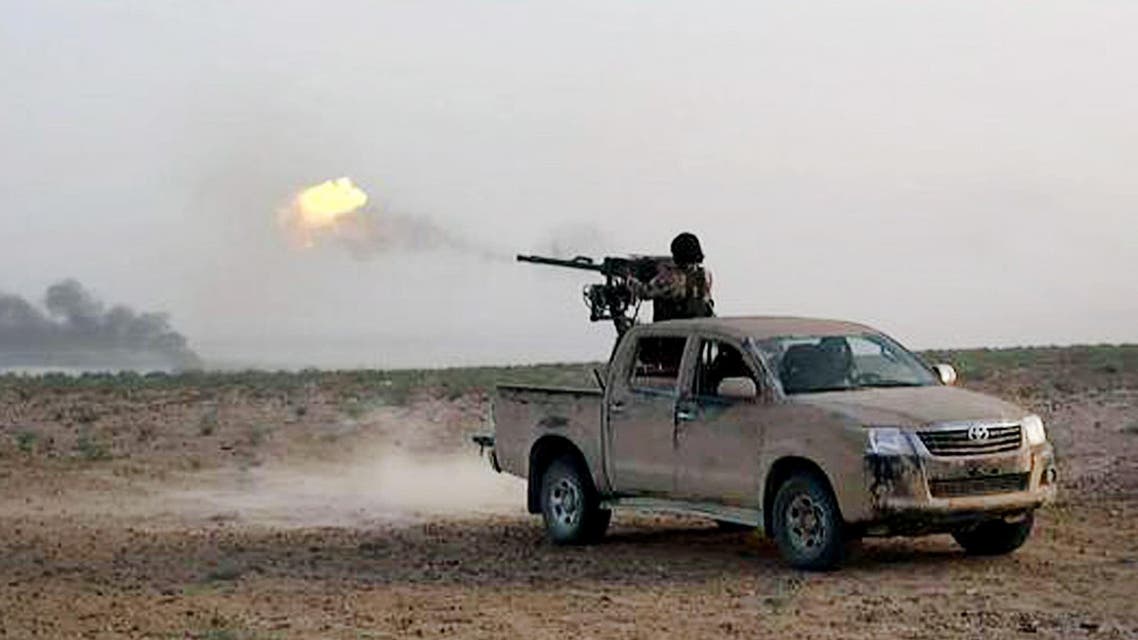 Syrian army battles ISIS in northeast Syria
Some of the biggest battles took place near a prison just south of Hasaka city after ISIS set off a bomb close by
Syrian troops and militia fought fierce battles with Islamic State of Iraq and Syria (ISIS) fighters in Syria's northeast overnight, war monitors and state media said on Wednesday, as both sides vie for control of territory near the Iraqi frontier.

Some of the biggest battles took place near a prison just south of Hasaka city after ISIS set off a bomb close by, the British-based Syrian Observatory for Human Rights said.

State television also reported the clashes, saying they were fought around the prison under construction. ISIS fighters had been trying to break into the unfinished building after setting off five car bombs, it said in a newsflash.

The surrounding Hasaka province, the country's northeastern triangle bordering on Turkey and Iraq, is a strategic area because it links up ISIS-held land in Syria and Iraq.

Steady advances by insurgents on key fronts in Syria have increased military pressure on President Bashar al-Assad, whose government increasingly sees western areas near the capital and the coast as its priority in the four-year-old conflict.

The Lebanese group Hezbollah said it had seized ground from insurgents near the Lebanon-Syria border, widening its joint offensive with the Syrian army to try to clear the area of militant groups including al Qaeda's Syrian wing.

The Iran-backed group, a crucial Assad ally, said in a statement it had seized three hilltops in the mountainous area east of the Lebanese town of Arsal, which was attacked last August by the al Qaeda-linked Nusra Front and ISIS.

Syria's Hasaka province is mainly populated by Syrian Kurds, whose YPG forces have pushed back the al Qaeda offshoot in other areas across Syria's north with the help of U.S.-led airstrikes.

Battles were also taking place between ISIS and Kurdish forces close to Ras al-Ayn, a town on the border with Turkey northwest of Hasaka city, the Observatory said.

The YPG says it does not coordinate its operations with the Syrian military.

The United States and its allies have launched 10 air strikes against ISIS targets in Iraq and five in Syria since Monday morning, the U.S. military said on Tuesday.

The five strikes in Syria were concentrated near Hasaka and Kobani further to west, and hit tactical units, fighting positions, a command and control facility and a weapons cache, it said.

The Observatory, which collects its information from a network of sources on the ground, said around 30 fighters from the Syrian military and allied militia had been killed in five days of battles with ISIS in Hasaka province.

State news agency SANA said late on Tuesday that the army had "eliminated" a large number of ISIS fighters in the Hasaka countryside and foiled an attack on military outposts in rural areas in the east and southwest.