Car bomb blast kills 14 people in Iraq
Police officials say the attack took place Saturday night in the Shiite town of Balad Ruz, killing 14 people and wounding 37 others
Authorities in Iraq say a car bomb attack near a market has killed 14 people in a town northeast of Baghdad.
Police officials say the attack took place Saturday night in the Shiite town of Balad Ruz, killing 14 people and wounding 37 others.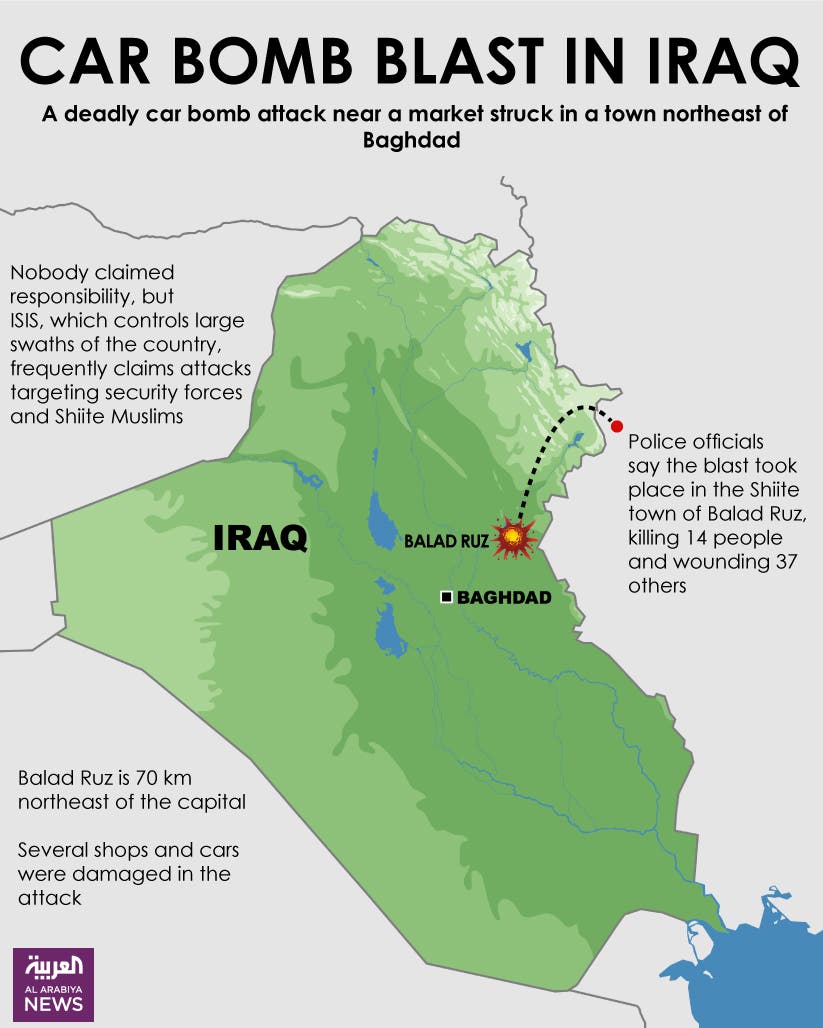 Balad Ruz is 70 kilometers northeast of Baghdad. Several shops and cars were damaged in the attack. Police sealed off the blast area.
Medics in a nearby hospital confirmed the death toll. All officials spoke on condition of anonymity because they were not authorized to talk to journalists.
Nobody claimed responsibility, but the Islamic State of Iraq and Syria group, which controls large swaths of the country, frequently claims attacks targeting security forces and Shiite Muslims - who ISIS deems heretics.