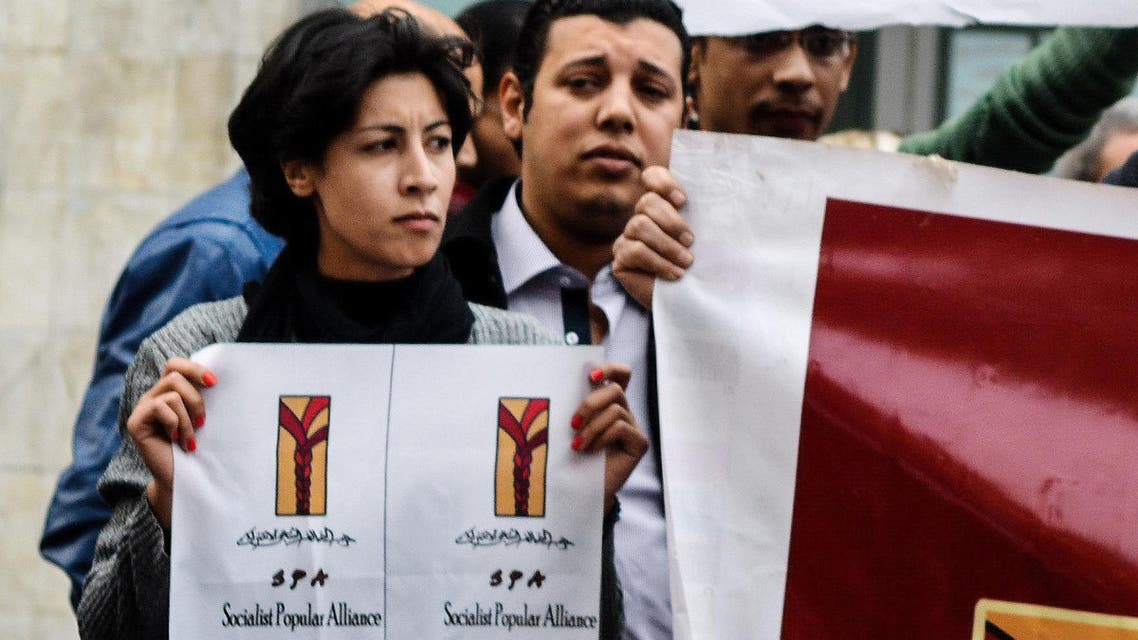 Egypt jails officer over death of woman protester
An Egypt court gave a policeman 15 years for the fatal shooting of Shaima al-Sabbagh. Her death triggered outrage in Egypt and abroad
An Egyptian court jailed a policeman for 15 years Thursday for the fatal shooting of a woman protester during a peaceful leftist rally, a court official said.

Shaima al-Sabbagh, 34, the mother of a five-year-old, was struck by birdshot in January as police dispersed a small march on the fourth anniversary of the uprising that toppled president Hosni Mubarak.

Her death triggered outrage in Egypt and abroad, and anger spread after the officer was not charged with murder or manslaughter but with "battery that led to death" and "deliberately" wounding other protesters.

But the trial was the first time a policeman was charged over the violent death of a protester since then army chief and now President Abdel Fattah al-Sisi ousted Islamist predecessor Mohammed Mursi in 2013.

Part of the shooting that lead to Sabbagh's death was captured on film, prompting Sisi to publicly demand that the perpetrator be brought to justice.

The policeman, who was not named, can appeal the verdict.

Sabbagh was hit when the officer fired birdshot to disperse the peaceful protest that had been organized by her Socialist Popular Alliance, a small leftist party.

Marchers had been carrying a wreath to a monument in Cairo's Tahrir Square to commemorate the deaths of protesters during the 2011 revolt that toppled Mubarak.

Tahrir Square was the epicenter of the uprising and the scene of violent confrontations between police and protesters.

Human Rights Watch cautiously welcomed Thursday's sentence but warned of a lack of accountability over protester deaths.

"Prosecuting a low-level police officer is important, but it does nothing to mask the government's relentless persecution of peaceful critics, including those who are witnesses to the government's crimes," the New York-based watchdog said in a statement.

"Past convictions of police have been reversed on appeal, meaning there has been zero accountability for killing protesters," it added.

Dozens of policemen were tried for protester deaths after the revolt against Mubarak, which had been partly fuelled by police abuses.

Most have been acquitted, including the former police chief and other commanders who stood trial with Mubarak.

The 87-year-old ex-president must stand trial over the deaths of hundreds of protesters, after an Egyptian appeals court this month annulled a decision to drop murder charges against him.

Police have also been accused of killing hundreds of mostly Islamist protesters after Mursi's ouster, including about 700 in one day in August 2013 during clashes when they dispersed a Cairo sit-in.

A crackdown launched by authorities on Mursi supporters has also seen thousands jailed and hundreds sentenced to death in mass trials.