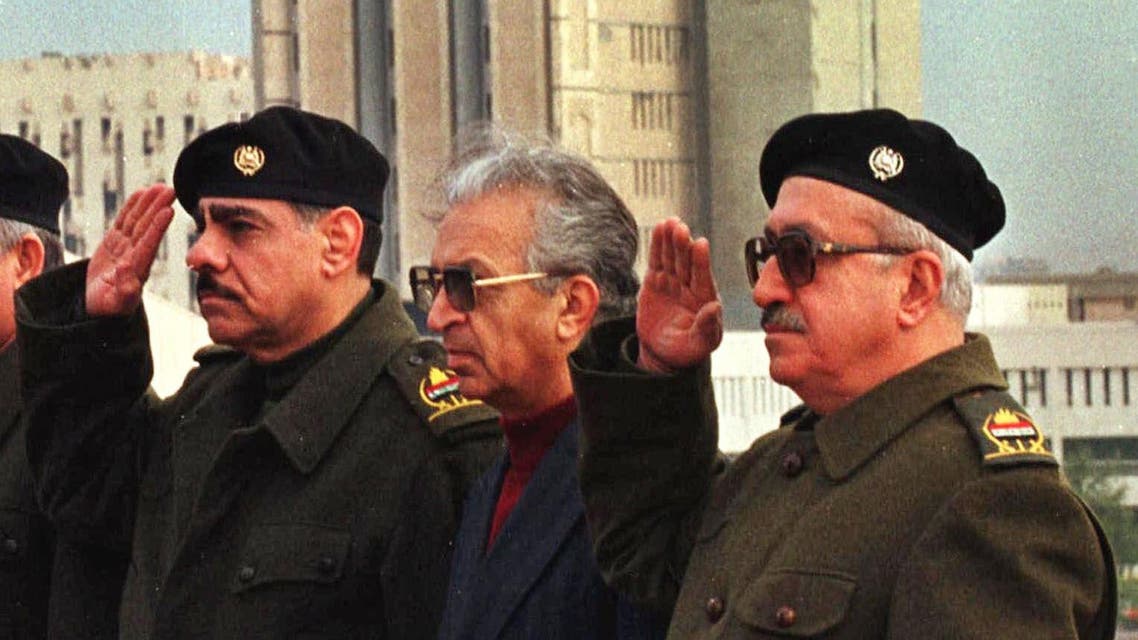 Tareq Aziz, voice of Saddam's regime, buried in Jordan
Jordan's government agreed to a request by Aziz's family to bury him in Jordan
Iraq's former foreign minister Tareq Aziz, who used his mastery of English to put a gloss on Saddam Hussein's murderous regime, was buried on Saturday in Jordan.

Hundreds of Iraqis and Jordanians attended the funeral for Aziz, in Madaba, around 35 kilometers southwest of the Jordanian capital Amman.

His family had obtained the consent of Jordanian authorities to bury him in Jordan after he suffered a heart attack and died on June 5.

But the body did not arrive on the scheduled flight from Baghdad to Amman, and there were reports that it had been stolen by an armed group in Iraq.

After prayers in church in Amman, mourners went to the cemetery on the outskirts of Madaba.

Aziz's gilded coffin was covered in the Iraqi flag from the time of Saddam's rule, which has three stars and script said to have been modelled on the now-executed president's handwriting.

As Saddam's principal spokesman, the bespectacled Aziz -- the only Christian in his inner circle -- was a recognizable figure internationally whose rise was attributed to unswerving loyalty to Saddam.

Aziz was found guilty of "deliberate murder and crimes against humanity" for a crackdown on religious parties in the 1980s, and was sentenced to death in October 2010, remaining a prisoner until he died.