Thursday first day of Ramadan: Saudi Arabia
Saudi Arabia's Supreme Court said the first day of the Muslim holy fasting month of Ramadan will be June 18
Saudi Arabia's Supreme Court has announced that the first day of the Muslim holy fasting month of Ramadan will be Thursday June 18, Al Arabiya News Channel reported.
The Supreme Court of Saudi Arabia has asked citizens to keep an eye out for the crescent moon on Tuesday, which, if sighted, will mark the beginning of the month of Ramadan on Wednesday.
If the crescent is not sighted on Tuesday, fasting will begin Thursday.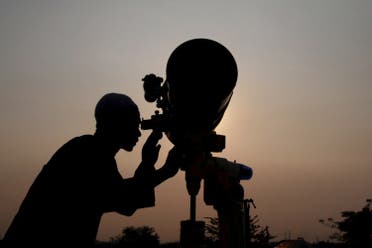 During Ramadan, Muslims abstain from eating, drinking and having marital relations from dawn to dusk.
Elsewhere in the Gulf, Bahrain, the United Arab Emirates and Qatar also announced a Thursday start for Ramadan.

The government of Yemen, exiled in Saudi Arabia because of war in their homeland, similarly said the holy month would begin Thursday in their country.

And in Amman, Jordanian religious authorities said Ramadan would begin there on Thursday.

More than 1.5 billion Muslims around the world will mark the month, during which believers abstain from eating, drinking, smoking and having sex from dawn until sunset.

They also try to avoid evil thoughts and deeds.

Ramadan is sacred to Muslims because tradition says the Koran was revealed to their prophet Mohammed during that month.

It is followed by the Eid al-Fitr festival.

(With AFP)