Egypt's Mursi seen in 'execution' uniform
Mursi was being retried for allegedly leaking classified documents to Qatar
Egypt's ousted President Mohammed Mursi appeared Sunday in a red uniform, becoming the country's first leader to appear in an attire of a prisoner sentenced to death.
Earlier this month, Mursi, who was being retried for allegedly leaking classified documents to Qatar, was sentenced to death earlier this month on several charges.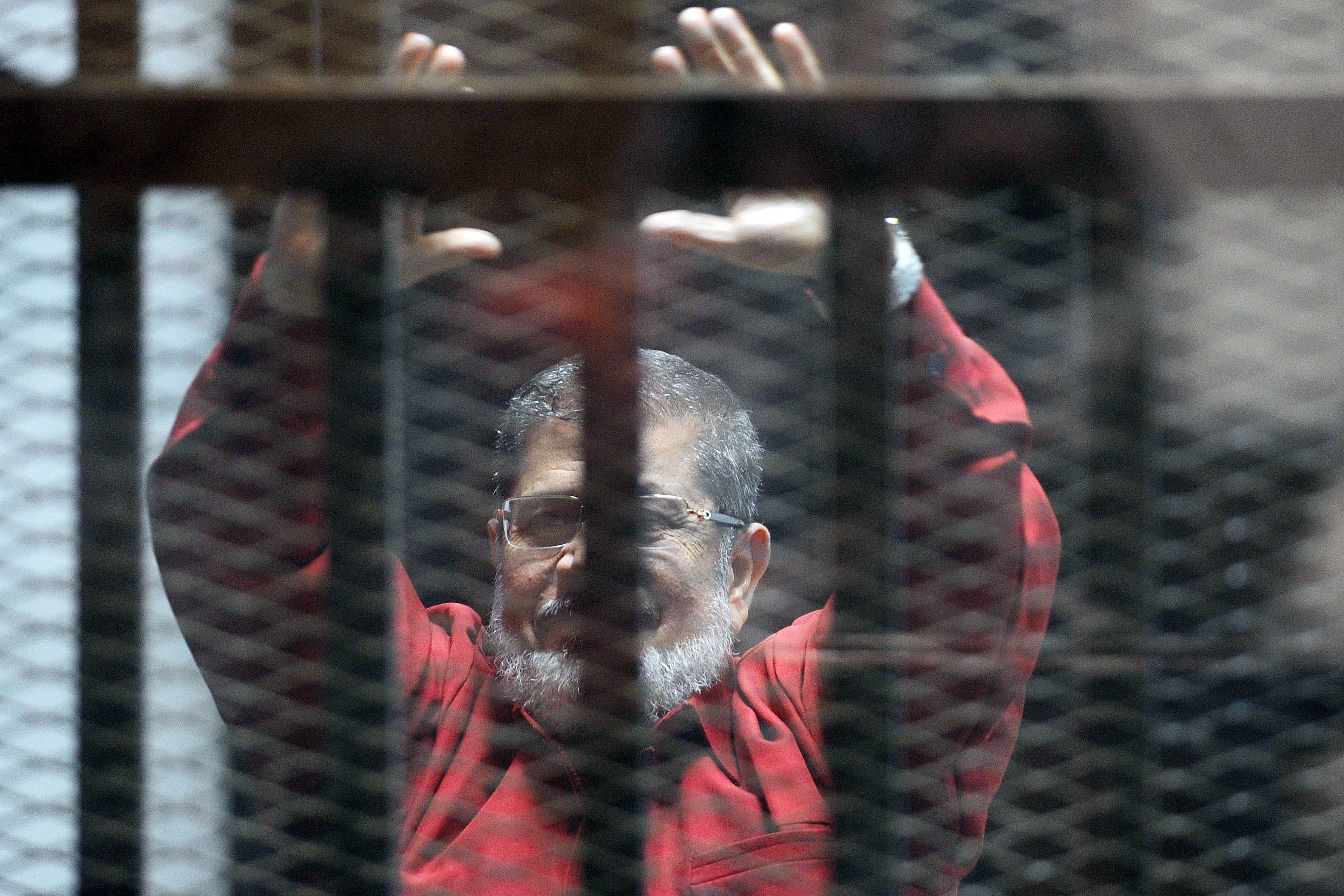 The charges included the damage of prison buildings, murder, attempted murder, the looting of prison weapons depots and unlawfully releasing prisoners while escaping from a Cairo jail during the January 2011 uprising.
The deposed leader was standing at the Cairo Criminal Court along with ten other Muslim Brotherhood members.
Mursi, Egypt's first freely elected president, was ousted after only a year in office following protests in which millions took to the streets accusing him of monopolizing power and demanding his resignation.
Since his ouster, thousands of Mursi supporters have been imprisoned, and dozens sentenced to death.