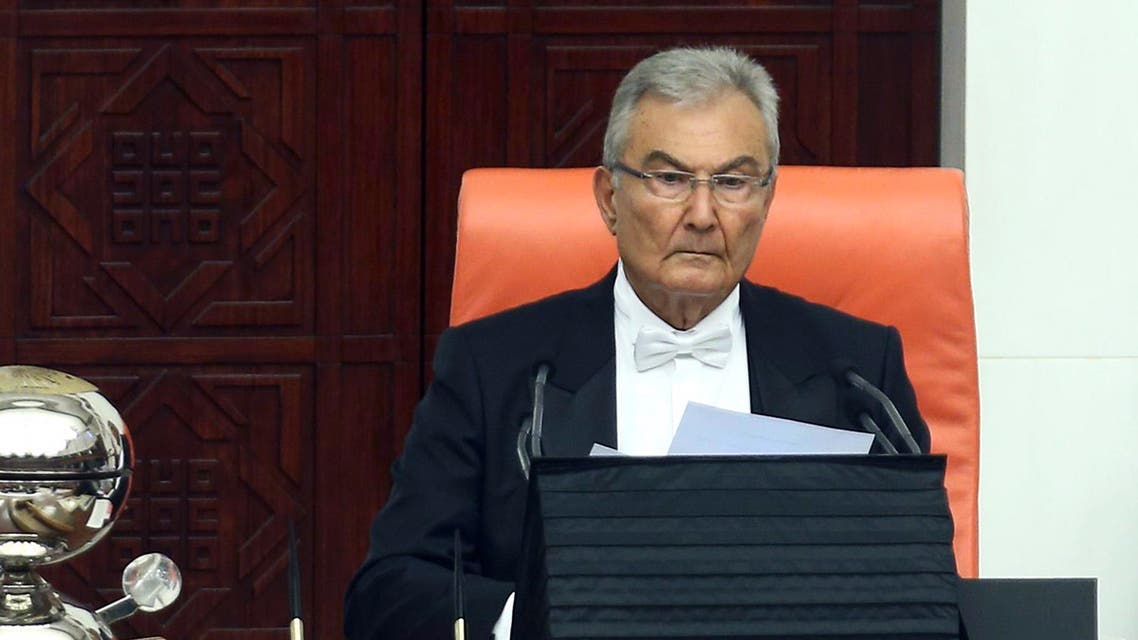 Turkey opposition nominates veteran ex-leader for speaker
Turkey's main opposition CHP nominated its veteran former leader Deniz Baykal for the post of parliament speaker
Turkey's main opposition Republican People's Party (CHP) on Wednesday nominated its veteran former leader Deniz Baykal for the post of parliament speaker after elections where the ruling party failed to win an overall majority.

The election of the speaker next week will be a major moment in the seismic changes in Turkish politics following the June 7 elections which led the way for a coalition government for the first time since the ruling Justice and Development Party (AKP) came to power in 2002.

A meeting of the CHP's executive board, chaired by its leader Kemal Kilicdaroglu, said Baykal would be its candidate to chair the parliament.

"To be speaker for parliament political experience is needed. We decided that the most appropriate name for this task is Deniz Baykal," said Kilicdaroglu, quoted by NTV television.

The election for speaker is due to take place in parliament on June 30, with additional rounds on July 1 if needed.

It will be closely watched for signs of compromises between the parties as they seek to form a coalition.

Baykal was CHP leader until 2010 when he was sunk by a sex tape scandal that was gleefully exploited by his political foes including then premier and now President Recep Tayyip Erdogan.

However the CHP grandee, 76, is a respected figure and chaired the first session of the new parliament on Tuesday as the oldest MP in the chamber.

The AKP have 258 seats in the 550-seat parliament, CHP 132, and the Nationalist Movement Party (MHP) and pro-Kurdish People's Democratic Party (HDP) 80 apiece.

By far the most likely coalition option is between the AKP and the nationalist MHP, who both share a core voter base of conservatives in the centre of the country.

But the parliament appears in the mood for compromise after a bruising campaign and it is possible that candidates for speaker will attract cross-party support.

The HDP has already nominated Dengir Mir Mehmet Firat, a former senior member of the AKP who moved to its ranks. The AKP and MHP have yet to announce their candidates.