ISIS executes women, children in Kobane
ISIS fighters reentered Kobane after they were forced out of the Syrian Kurdish battleground town in January
Islamic State of Iraq and Syria (ISIS) fighters executed at least 20 Syrian Kurds, among them women and children, in an attack on a village south of the Syrian town of Kobane, a group monitoring the war said on Thursday.
The people were killed and wounded by targeted gunshots or shelling in the village of Brakh Bootan and included women and children, the Syrian Observatory for Human Rights said. Five ISIS fighters were also killed.
ISIS fighters briefly entered Barkh Butan, about 20 kilometres (12 miles) south of Kobane, in the morning but withdrew after coalition air strikes and the arrival of Kurdish forces, Observatory director Rami Abdel Rahman told AFP.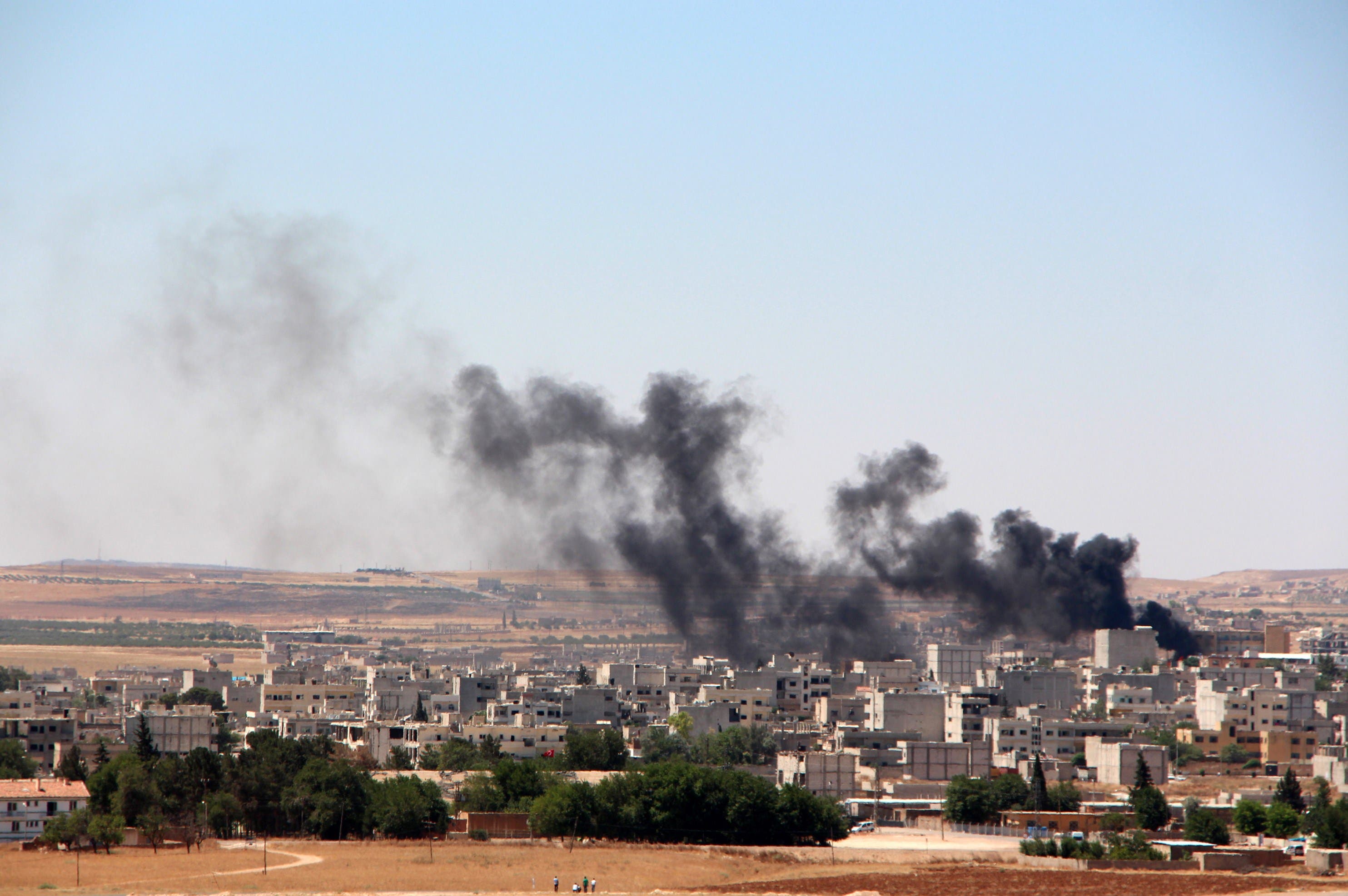 ISIS launched a surprise deadly attack on Kobane earlier on Thursday and set off a car bomb killing 15 people and wounding 70 people. A second car bomb explosion was heard inside Kobane, the Observatory said hours after the jihadists reentered the symbolic Kurdish town.
"[ISIS] detonated a suicide bomb in the area near the border crossing with Turkey, killing at least five people," said Syrian Observatory for Human Rights director Rami Abdel Rahman, according to Agence France-Presse.
"Fierce clashes erupted afterwards in the center of the town and there are bodies lying in the streets," he added, without giving a specific toll.
A Kurdish YPG militia official told Reuters a car bomb exploded near the Turkish border gate on Thursday as ISIS fighters staged an attack from three sides of the town.
Kobane, on the border with Turkey, is an important symbol in the battle against the jihadists, having been secured by Kurdish militia with U.S.-led air support in January after four months of ferocious fighting.
Ankara 'denies' attack from Turkey
The Syrian state television said ISIS fighters attacking Kobane entered from Turkey. The channel did not give a source for its newsflash.
Turkey's foreign ministry spokesman said he strongly denied the allegations, describing the claims as "lies," according to Reuters.
Spokesman Tanju Bilgic told reporters at a regular briefing that 63 wounded people had been brought to Turkey after the attack and that two of them, one a child, had subsequently died.
The governor's office in the Turkish province of Sanliurfa said in a statement that evidence showed the militants had entered Kobane from the Syrian town of Jarablus, to the west of Kobane.
ISIS battled for some four months to seize Kobane but Kurdish fighters backed by U.S.-led air strikes secured control of the border town in January in a symbolic defeat for the militants.