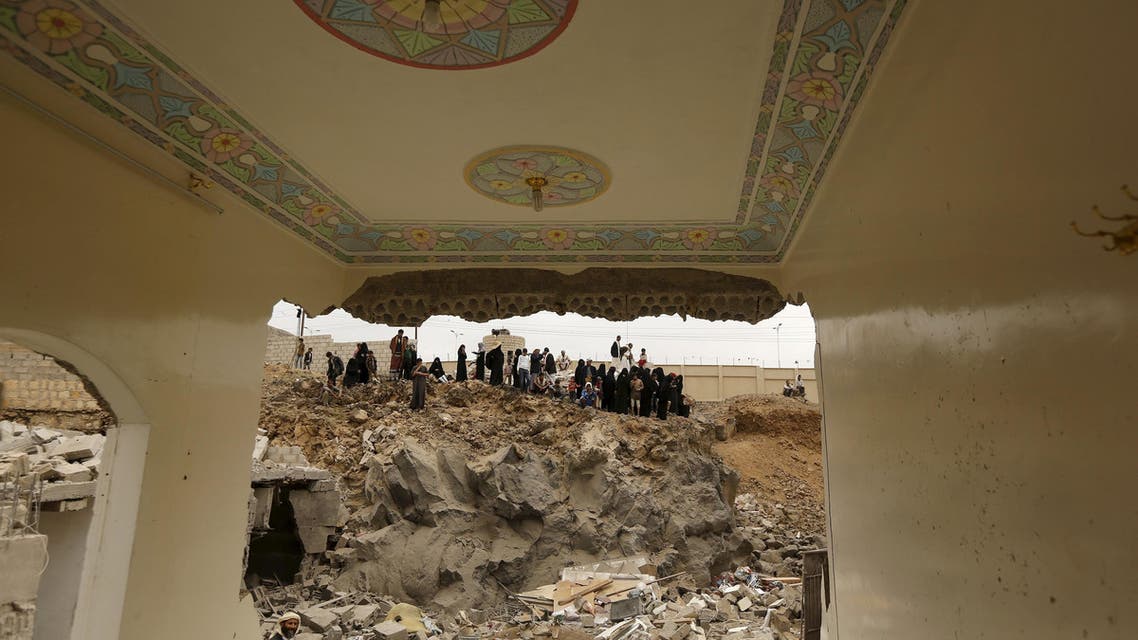 U.N. urges peace talks and urgent aid delivery to Yemen
The council said donors have provided only about 10 percent of the U.N.'s humanitarian appeal for $1.6 billion to help those in need
The U.N. Security Council urged all parties in conflict-wracked Yemen on Thursday to attend future peace talks and facilitate the immediate delivery of humanitarian aid to the impoverished nation where the risk of famine is growing.
A press statement approved by all 15 council members endorsed Secretary-General Ban Ki-moon's call for a humanitarian pause in the fighting. The U.N. special envoy on Yemen, Ismail Ould Cheikh Ahmed, warned the council on Wednesday that the country is "one step" from famine.
U.N. humanitarian chief Stephen O'Brien said Thursday that the collapse of basic services and extreme shortages of food and fuel have had a "devastating impact" across the country.
"More than 21 million people – that's 80 percent of the population - now need humanitarian assistance," he told reporters by videoconference from Germany. "Health facilities report that over 2,800 people have been killed and 13,000 injured since the violence escalated in March. At least 1,400 civilians have lost their lives, and these numbers are likely to be significant underestimates."
The fighting in Yemen pits Houthi militia and allied troops loyal to former President Ali Abdullah Saleh against southern separatists, local and tribal militias, Sunni Islamic militants and loyalists of President Abed Rabbo Mansour Hadi, who is now based in Saudi Arabia. The milita seized the capital, Sanaa, in September.
Ahmed, who mediated talks between the parties in Geneva last week, said that despite the deep divisions and failure to reach any agreement, "there is an emerging common ground" which he believes can lead to an eventual cease-fire.
The Security Council urged all parties to consider Ahmed's proposals for a humanitarian pause as a first step toward a sustainable cease-fire that would be monitored by "an international, impartial mechanism."
It urged the parties to engage in future talks without preconditions and reject violence to achieve their political goals.
The council said donors have provided only about 10 percent of the U.N.'s humanitarian appeal for $1.6 billion to help those in need.
O'Brien released $25 million from the U.N. emergency response fund Wednesday to help needy Yemenis.
Despite three months of Saudi-led airstrikes targeting the Houthis, the militia group is still capable of launching deadly attacks along the kingdom's border. The Saudi Press Agency carried a military statement Thursday saying the Houthis launched two separate attacks there Wednesday night, killing three Saudi soldiers.