ISIS issues audio clip of 'Kuwait bomber'
Kuwaiti authorities have identified the bomber as Fahd Suliman Abdul-Muhsen al-Qabaa, a Saudi national
ISIS released an audio clip purporting to be a posthumous statement by a militant who killed 27 people in a suicide bombing attack on a Kuwait mosque on Friday.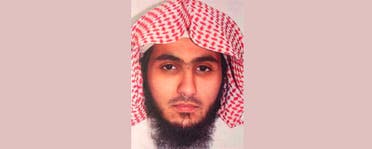 The statement consisted largely of Quranic verses and was released on social media channels used by ISIS. The speaker criticizes Shi'ite Muslims and says they can expect revenge for what he terms insulting Islam.

Kuwaiti authorities have identified the bomber as Fahd Suliman Abdul-Muhsen al-Qabaa, a Saudi.
The Saudi interior ministry said al-Qabaa flew into Kuwait through Bahrain, adding that he has no previous known links to terrorism, Al Arabiya News Channel reported Sunday.
On Saturday, Kuwaiti police arrested the driver who transported a suicide bomber to the mosque where he blew himself up, the official KUNA news agency said.
The driver, who was named as Abdulrahman Sabah Eidan Saud, was described as an "illegal resident" born in 1989, who took the bomber to the Al-Imam Al-Sadeq mosque in Kuwait City on Friday.
The bomber had been hiding in a house in the Al-Rigga district in the city's southern Al-Ahmadi Governorate.
Authorities have also detained the owner of the house where the bomber was staying, a Kuwaiti national who subscribes to "fundamentalist and deviant ideology", the agency said, citing a statement from the Interior Ministry.

(With Reuters)