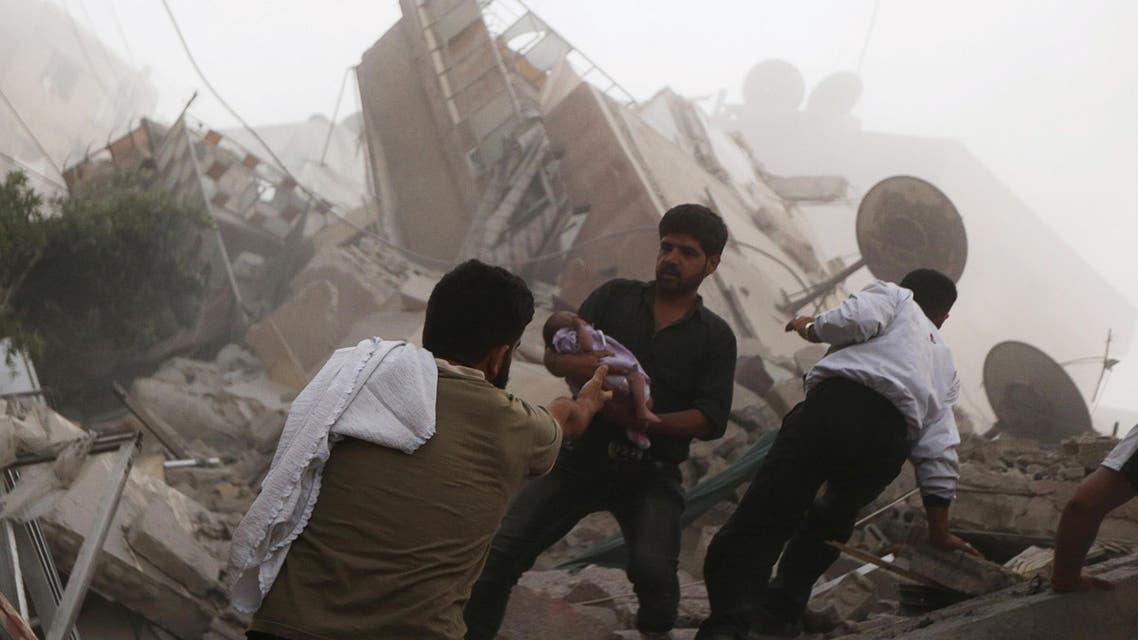 Bomb goes off inside mosque in Damascus suburb, kills cleric
It was not immediately clear who was behind the killing
Syrian state TV says a bomb has exploded inside a mosque in an opposition-held suburb of Damascus, killing a Sunni Muslim cleric.

The TV says the bomb was placed under the pulpit, or minbar, at the Grand Mosque in the Tal area and went off shortly after the Friday prayers ended. The report says Sheikh Suleiman Afandi was instantly killed.

It was not immediately clear who was behind the killing. Tal has witnessed reconciliation between the government and rebels but is mostly opposition-controlled.

Bombings targeting mosques have not been uncommon during Syria's civil war.

In 2013, Sunni Muslim preacher Sheikh Mohammad Said Ramadan al-Buti - an outspoken supporter of President Bashar Assad - was killed along with at least 41 others when a suicide bomber struck a Damascus mosque.