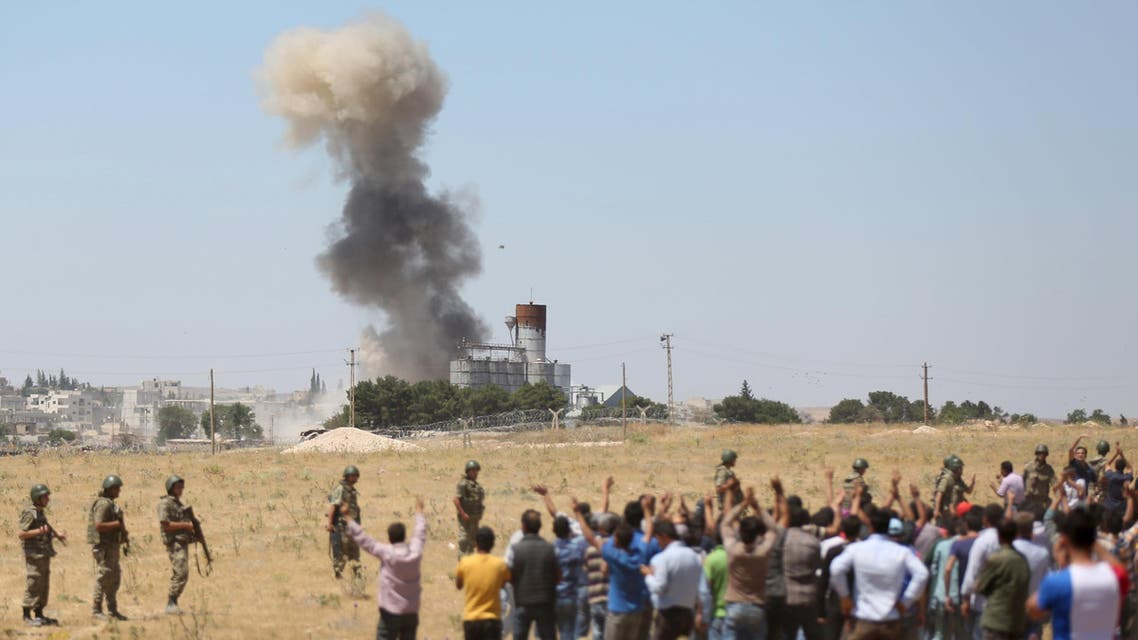 U.S., allies conduct 14 air strikes in Syria, nine in Iraq: military
The strikes in Syria included six around Hasakah
U.S.-led forces conducted 14 air strikes against Islamic State militants in Syria and nine in Iraq on Friday, the task force conducting the operation said.

The strikes in Syria included six around Hasakah, the northern city where militants briefly seized a residential area before being pushed back by the Syrian army, the Combined Joint Task force said on Saturday.

In Syria, coalition forces also carried out four strikes near Aleppo, three near Kobane and one near Tal Abyad, destroying fighting positions, vehicles, tactical units and staging areas belonging to the militants, it said in a
statement.
The air strikes in Iraq targeted militants and their holdings near Falluja, Makhmur, Mosul and Sinjar, it said.