Dubai skydiving plane makes emergency landing, no one hurt
Photos shared on social media and published on local news websites showed smoke rising from the crashed plane
A Dubai skydiving company says one of its planes carrying 15 passengers was forced to make an emergency landing in the desert shortly after takeoff because of a technical problem.
Skydive Dubai said in a statement on a company Facebook page Thursday that no one aboard the Cessna Caravan was hurt in the incident, which happened at 8 a.m. Tuesday near its desert campus outside of Dubai. Local authorities are investigating.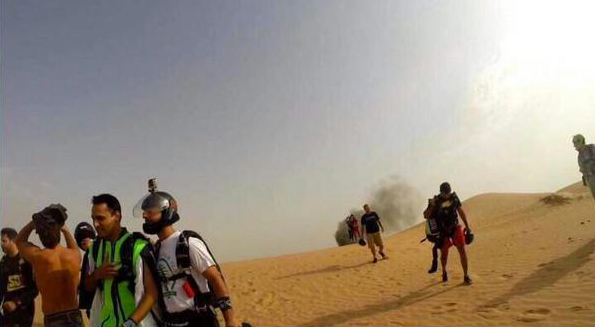 Skydive Dubai officials could not be reached for further comment.
Photos shared on social media and published on local news websites showed smoke rising from the crashed plane and its fire-gutted fuselage.
In addition to its desert site, the company operates a prominent drop zone near the Dubai Marina and the Gulf city's famous man-made Palm Jumeirah Island.