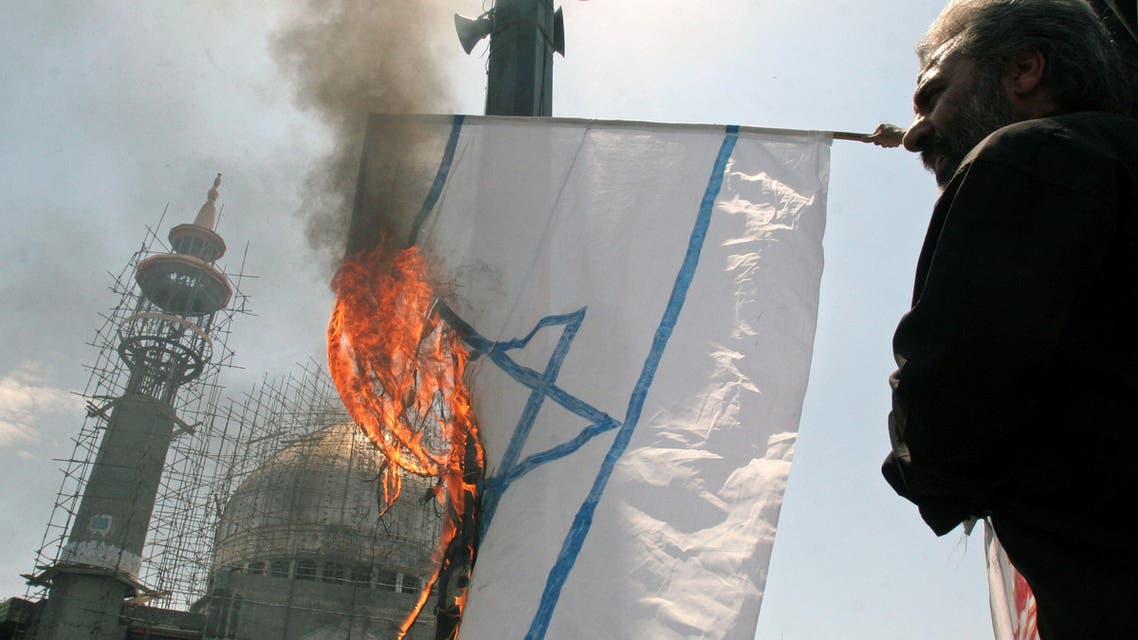 Thousands of Iranians march in annual pro-Palestine rallies
Some protesters in Tehran burned Israeli and American flags
Tens of thousands of Iranians taking part in an annual pro-Palestinian rally marched in Tehran, chanting "Down with America" and "Death to Israel."
The rallies Friday come as Iran and six world powers hold talks in Vienna aimed at working out a deal to limit Iran's nuclear program in exchange for easing tens of billions of dollars in economic penalties on the Islamic Republic.
Some protesters in Tehran burned Israeli and American flags. Media reports said similar rallies were held in other cities as well.
Iran does not recognize Israel and since the 1979 Islamic Revolution has observed the last Friday of the Islamic holy month of Ramadan as "Al-Quds Day." Tehran says the occasion is meant to express support for Palestinians and emphasize the importance of Jerusalem for Muslims.